Coping with Stress
By Nancy Weshkoff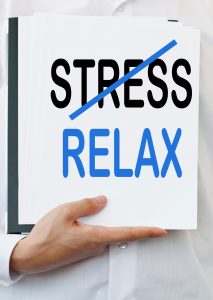 Life can be tough.    You may find yourself in a situation where you are caring for children, in addition to aging parents.    Employers are demanding more from employees, and with electronic media, jobs that were previously 9-5 are extending past this, as you may be expected to be checking and responding to emails in the morning or in the evenings.   Teens and young adults find pressure from social media.   Children are feeling stressed from rigid testing requirements.    Yikes!
Stress has negative effects on our health.   It contributes to high blood pressure and heart disease.   Heart disease is the number one killer of women in the US.   Stress has also been linked to other health issues.    We need to find healthy ways to cope with stress.
At Moonflower Yoga in Bellmore, we have instituted a great, new program to help you cope with stress.   On Tuesday nights at 7:30 PM, we have a "Stress Buster" group of classes, with each class designed to help you feel more relaxed and calmer.   These classes range from meditation with mesmerizing singing bowls or guided meditation while comfortably seated in a chair, IET/angel healing where you can learn to work with the healing angels, a Reiki healing circle where you receive a relaxing Reiki treatment while reclining on a massage table, a candlelight restorative class to help you stretch and deeply relax with bolsters and blankets to support you, etc.   Our great yoga and meditation teachers have designed these fabulous classes to help you feel calmer and relaxed, putting you on a path to good health.
If you are on the south shore of Long Island, in Nassau County (New York), come try one of these great yoga, meditation or specialty classes in our Stress-Buster series.   Discover the calmness that comes from these relaxing classes!
Reflections on Moonflower Yoga's 2-year anniversary celebration
By Nancy Weshkoff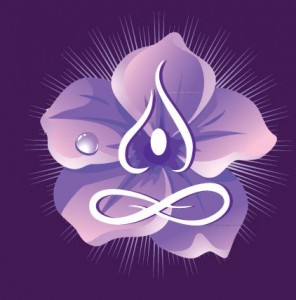 On Sunday, September 7th, we are celebrating the two-year anniversary of the opening of the doors at Moonflower Yoga.    How quickly time has gone by!
For those of you who may not know my background, I spent over 35 years in the corporate world, most of these in the music industry where I worked my way up the ranks and had an opportunity to meet some amazing people.    While it was an interesting and important phase of my life, it is this new phase at Moonflower Yoga that is so special to me.
When my life in corporate America came to an end, it was a gut-wrenching period trying to decide what to do next.    I decided to turn to the one thing that always brought me peace during the stressful times in my life: my yoga practice.    Shortly thereafter I enrolled in a teacher training program, and realized this was my new destiny.    Upon graduation from the teacher training program, Moonflower Yoga was born.     I decided to open the studio in Bellmore in Long Island's Nassau County (New York) and say goodbye to commuting on the LIRR every weekday.
And while I had a dream of what I would like the studio to be, it has far exceeded what those initial drawing plans were.     Moonflower Yoga offers a very interesting mix of classes, and I am very proud of how varied the schedule is, with classes such as Vinyasa flow classes for energy and strength, Iyengar-style classes that increase your flexibility, Kundalini yoga, wonderful meditation classes, restorative yoga to reduce stress, Tai Chi,  very gentle yoga classes for the beginner, and an eclectic mix of classes under "Calming and Healing Your Spirit" ranging from Angel Healing (IET), to a Reiki Healing Circle, to Laughter Yoga, to a Gallery Reading with an intuitive medium, etc.    The small-class setting at Moonflower Yoga has encouraged newcomers, as well as fellow baby boomers such as myself, to come and try yoga, and they are getting stronger, more flexible, and finding inner peace as a result.
I also love the workshop programs on very wide-ranging topics from natural ways to improve your health, astrology, spiritual development, Feng Shui, Tai Chi and Qigong, crystals, aromatherapy, meditation, Tarot Cards, ways to relieve neck and shoulder discomfort, goal setting to help you reach your dreams, etc.   These have enabled people to learn so many fun and interesting things.   And in the last year the Moonflower Yoga Book Club was formed where we have a great time meeting every 4-6 weeks, sharing the new things in our lives, and learning something new through the books selected.
Most of all, it is the students and teachers who have become such an important part of my life that have helped to make Moonflower Yoga special.   I love the community that has developed here with people meeting other people, becoming friends, and supporting each other.   I feel very, very blessed when I open the doors of the Moonflower Yoga studio every day and know that amazing things are going to happen at the studio.    I send out my thanks to all of you who have made Moonflower Yoga a success!!   And a final thanks to the other half of my life: my husband, Bob, who has been my rock through my journey and helps with so many of the functions at the studio, especially those absolutely delicious homemade goodies that we serve for the workshops and the Moonflower Yoga Book Club.
If you are in the area of Bellmore (Nassau County) on Long Island's south shore this weekend, come join us for our fun two-year anniversary party this Saturday, September 7th, from 1 PM – 5 PM.   Come say hello and help us share in an important milestone.   You will get to meet some great people.   And thank you again for your support!!!!  
Calming and Healing Your Spirit
Written by Nancy Weshkoff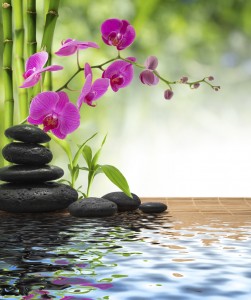 Life brings us many challenges.    The strain, tension, and stress can weigh down upon us.    It is so important that we take a break from these challenges and take care of ourselves.   Doctors all agree that stress is one of the leading causes of diseases.   You CAN do something to help relieve your stress.
Moonflower Yoga is proud to announce a new series of classes on Wednesday nights at 7:30 PM.  The new series is entitled "Calming and Healing Your Spirit".    During each one-hour class, you will learn and experience a de-stressing activity to help bring you inner peace.   In our first class on February 5th, Anthony and Mindy of Happy and Healthy Now, will lead a Reiki Healing Circle. Reiki is a fabulous way to release negative energy.   In our second class on February 12th, Chris will teach you "Tapping" (Emotional Freedom Technique), a wonderful tool that you can self-administer to help remove negative reactions to certain situations or people.    Members of our military are using "Tapping" to help them with the after-effects of combat duty.   In our third class on February 19th, Connie will lead you into a deep meditation, as you recline on the ground nestled in warm blankets, with soft candlelight, and leave your worries behind.    In our fourth class on February 26th, there will be a special evening of Moonflower Yoga's very popular Candlelight Restorative class, as you melt away stress while comfortably supported on bolsters, blankets, and pillows.    Our March classes will include a lovely Chanting class on March 19th led by Diane, with more classes to be announced shortly.
I hope you can join us for these wonderful Wednesday evening Calming and Healing Your Spirit classes at Moonflower Yoga.   Whichever class you choose, led by one of our great teachers, you will feel more relaxed and renewed from an amazing de-stressing class.   We could all use some more relaxation!!!   If you are in the area of Bellmore, Long Island, in Nassau County, New York, come give this a try.   You'll be glad that you did.
The Changing Season
By Nancy Weshkoff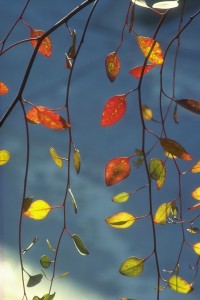 This weekend we changed our clocks back one hour from Daylight Savings Time to Standard Time.   And while it was nice to have that extra hour of sleep on Sunday morning, the changing of the clocks also reminded us of something else: the changing of the season to cooler temperatures and less daylight as it is dark by 5 PM.
When it gets darker and cooler, we naturally spend more time indoors.  While that is understandable, it is important that we continue to move our bodies during the cooler months.  We need to keep your muscles flexible.    At Moonflower Yoga in Bellmore on Long Island's Nassau County, all of our great yoga classes emphasize stretching and flexibility.  Did you know that tight hamstring muscles can cause back pain?    You can keep your hamstring muscles loose through yoga.   Our Stress Reducing Vinyasa flow classes, Level one and Level one-two classes, Sunday Flow, Beginner, Tai Chi, Stretch & Flow, Adaptive, Easy Beginner & Easy Flow yoga classes are all great choices for keeping you flexible.  And being active can prevent weight gain over the winter months.
Aside from our physical body, our mental state can also change with the cooler temperatures.   We spend less time socializing outdoors.  For some people, this means spending more time watching television, playing video games, or with social media sites.   While these can be fun in moderation, they may not help you deal with stress in your life.   Stress can be harmful and health care professionals all agree that it is a contributing factor to many health problems today.  You can reduce your stress through the physical movement of a yoga asana practice.   You can also reduce your stress through meditation which provides a wonderful opportunity to let go of things that might be bothering you and to teach you to focus on the present moment.   Our bi-monthly Meditation class is fantastic for this.   We also have a lovely Candlelight Restorative class on alternate Tuesdays, which rotates with the Meditation class, where you have an opportunity to completely relax and refresh yourself while you stretch on bolsters, pillows, and blankets.   If you are looking for a combination of light movement and restorative, there is the Unwind and Relax class on Thursday night which is a perfect way to end your day.
You can combat the winter blues, stay in shape, and feel better through a regular yoga practice.  Hope to see you soon at one of our great yoga classes.
The Importance of Relaxation
By Nancy Weshkoff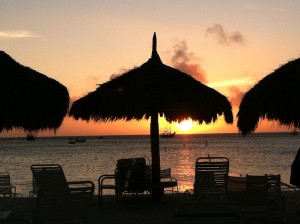 Doesn't it often seem that life has become even more challenging?    Children have assigned "play dates" and lots of other scheduled activities where we are rushing back/forth to drop them off and pick them up.    Many employers expect you to be available online through the use of portable devices.    There are more cars on our congested roads which causes the aggravation of waiting in traffic.     And these are just a few examples of why we have more stress today.    Medical professionals all agree that stress has a very negative effect on us, and it can be a contributing factor to health issues.
At Moonflower Yoga in Bellmore, on Long Island, New York's Nassau County, we recognize the importance of reducing stress for our clients.    We have a wonderful candlelight restorative class where you are pampered for an hour with soft music playing in twinkling candlelight.     There are other great yoga classes too such as Unwind and Relax, where you will do a bit of movement to release muscle tension from the day but then we restoratively end the class to help you have a great night's sleep.    In October, we have added a meditation workshop at Moonflower Yoga to help you feel better.    And, for something more energetic, there is the popular Stress Reducing Vinyasa Flow class on Monday and Tuesday nights where you will move your stress out and then end the class in quiet restoration.
Although these are all great yoga classes that will make you feel fabulous, sometimes we need to take the additional step of going on vacation and leaving everything behind for a week and exploring a new destination.    For us at Moonflower Yoga, our staff of great yoga teachers is taking a one-week break and the Moonflower Yoga studio will be closed the week of Labor Day, returning on Sunday, September 8th.    We wish everyone a wonderful Labor Day week.   For those of you who are returning back to school, have a successful school year.
And if you would like to try one of our great stress-reducing yoga classes at Moonflower Yoga in Bellmore, New York, in Long Island's Nassau County, you can reserve your space online from our website, www.moonfloweryoga.com.    See you all soon!!
IMPROVING YOUR BALANCE (Part 2)
Written by Nancy Weshkoff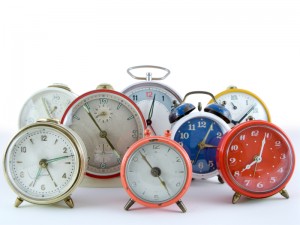 In my previous blog, "Improving Your Balance (Part 1)",   
https://www.moonfloweryoga.com/blog/improving-your-balance-part-1-by-nancy-weshkoff.html  I wrote about the need to develop better balance and how practicing certain asana poses in your yoga practice can help prevent serious injuries in life.    
Today I am writing about another type of balance:  the juggling act of the many responsibilities in our lives.   Many would state that life has become busier than for previous generations.    We are rushing from one place to the next.   Technology has enabled us to be better connected but that better connection also means that we are checking emails after we leave the office or dealing with work-related problems from our homes rather than spending quality time with our families and friends.  Businesses are trimming their budgets by hiring less people and giving more tasks to the current workforce, and we often feel overwhelmed from all the tasks that have now been handed to us.    You may find yourself juggling pre-arranged "play dates" or extracurricular activities for your child.
So how does yoga fit into all of this?   Yoga teaches us the opposite of rushing around.    It teaches us to be in the present moment and be mindful.   Let your day go and enjoy this little bit of time you have given to yourself.    Every person needs some time for themselves.    You may find that as the stress accumulates in your day, you are breathing in a shallow way which can cause muscle tension and anxiety.   In our yoga classes at Moonflower Yoga, we practice taking deep, cleansing breaths that ignite the "prana" or energy in our bodies and make us feel better.     As you move into various yoga postures, you are stretching your muscles and relieving tension.    At the same time, you are also building better strength, flexibility, and of course balance.    It is amazing how much better you can feel from taking just ONE HOUR for yourself in a yoga class.  
 If you are in the Long Island, New York area (in Nassau County), try one of the great yoga classes at Moonflower Yoga in Bellmore that we have designed to make you feel much better and return some balance to your life.     Classes such as "Candlelight Restorative" and "Unwind and Relax" melt away the stress and you leave you feeling refreshed at the end of your day.  Energetic classes such as "Tension Busting Flow" and "Stretch and Flow" provide a fabulous outlet to release tension from your day.    Or trying starting your day in a positive way with "Awaken with Power", "Sunday Flow", "Level One" or "Easy Flow", and you will be better able to cope with your day.
Having better balance in our lives – physically as well as emotionally – can do wonders.    Let yoga help you reach these goals.   Hope to see you soon at Moonflower Yoga!
To Mothers Everywhere
By Nancy Weshkoff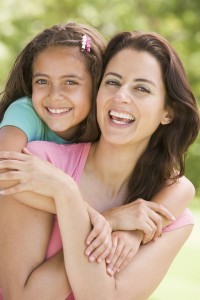 Mothers Day is this Sunday, May 12th.      It gives us an opportunity to pause for a moment and give thanks to the mothers everywhere who often sacrifice so much to raise their children.    I am blessed to have many wonderful moms walk through the doors of Moonflower Yoga in Bellmore.     Some are new moms raising young children.   Others have grown children who are in their final years of college or who have entered the workforce.   
The love that a mother shows for her child does not have an age limit.    It doesn't matter whether your child is a toddler or a college-aged student living at home.    When your child needs you or is sick, all of the moms who come to Moonflower Yoga put their child first and do what it takes to help their child.  
Being a mom in the year 2013 is also wrought with many challenges.   Moms are often working outside of the home to help financially support the household.    When the mom arrives home, the second half of her day begins with raising the children, helping with schoolwork, preparing meals, doing chores, etc.   Phew!!
I pause for a moment and think about the directions given to us by flight attendants as we are preparing for takeoff on a flight.    In the event of an emergency, an oxygen mask will come down.   Place that mask on yourself FIRST and then place the mask on the children travelling with you.   Why?    Because if you do not take care of yourself first, you are not strong enough to take care of the child in your life. This message from the airlines has so many applications in our everyday life too.    Moms are often stretched to the limit.    Yet if you do not take care of yourself, you cannot help your child or others who need you.  
Giving yourself just one hour to rejuvenate can have many wonderful rewards.   Suddenly you will feel stronger and have more energy.   A great yoga class at Moonflower Yoga is one way in which to do this.    Moms can completely relax and recharge their batteries in a Candlelight Restorative or an Unwind and Relax class.     Alternatively, if you need a practice to release the day's tension, there is Tension Busting Flow or Stretch and Flow.    And if you want to start the day in a positive way and feel great all day, you could try Awaken with Power, Sunday Flow, or Level One Beginner.
To all the moms out there, I salute you!    You are amazing!!    I hope you enjoy your special day on Sunday.    And if you are in the area of Bellmore, Long Island, New York, come treat yourself for an hour to a wonderful yoga class at Moonflower Yoga and meet some other fabulous moms!
Celebrating Women
By Nancy Weshkoff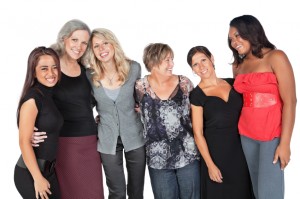 This week marked the celebration of International Women's Day.   This tradition actually started in the early 1900's as women marched for the right to vote and for better pay.    A great deal of progress has certainly been made for women since then.    In my lifetime, I can recall life before the women's movement of the 1970's.   It wasn't that long ago when jobs were classified as "help wanted male" and "help wanted female" with the female jobs often those with low pay and little chance of advancement.  
While things have improved, so much still needs to be done.   In many countries, women are treated very poorly with little equality with men.    Even here in the United States, while jobs can no longer be classified as "male" or "female", a glass ceiling exists in many companies making it very difficult for women to reach the highest positions.    I have heard comments that women need to work three times as hard as a man in order to be considered for promotion, and this is sadly often true.
I am so amazed by the women that walk in the door at the Moonflower Yoga studio in Bellmore, Long Island.    These women come from all walks of life.   They are mothers, grandmothers, and daughters.    Many are in demanding full-time positions working outside the home.   But their responsibilities do not end when they come home, as they also take care of children, elderly parents, and handle other domestic responsibilities.  
All this juggling and multi-tasking can take its toll.    It creates a great deal of stress.   Stress is not a good thing and is linked to so many diseases for women, including the number one killer of women: heart disease.
Take some time for yourself.    I often think about the message from the flight attendant before a flight begins advising what to do in case of an emergency.    An air mask will drop from the ceiling.   The attendant advises to place the mask on yourself first and then place it on a child traveling with you.   Why?  Because if you don't take care of yourself, you cannot take care of others.   Giving yourself an hour to de-stress and unwind in a great yoga class can help you feel much better.    If you are in the area of Bellmore in Nassau County, Long Island, New York, come and try a restorative yoga class or one of the other de-stressing yoga classes offered at Moonflower Yoga to make you feel better.
There has also been much attention in the news this past week on women becoming entrepreneurs.   I am proud to now be one of these.    After many years in corporate America, I decided to leave corporate life behind and forge ahead with something I truly love:  yoga.    In creating Moonflower Yoga, I wanted to have a place where people of all ages and experience levels can come and have a great yoga experience.   I am also proud that a community is building at Moonflower Yoga of women who enjoy practicing together, having some fun, sharing their life experiences, and de-stressing.     I am truly blessed to have these women at Moonflower Yoga.     I salute these amazing women and women everywhere.
Yoga and a Healthy Heart
Written by Nancy Weshkoff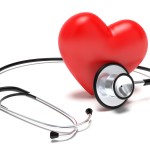 February is American Heart Month.   Did you know that heart disease is the number one killer of women?   If you combined together ALL cancers contracted by women, the cumulative total of all cancer-related deaths would still be number two behind heart disease.   This is a very scary statistic of which many people are not aware.
 There are several factors that contribute to heart disease including your family history.    All doctors agree that two of the key contributing factors to heart attacks in women are lack of exercise and stress.     We cannot change our family history but we can reduce our risk of heart disease by exercising and lowering our stress levels.     Yoga can help with both of these.
 When you come to a yoga class, you are taking an hour just for yourself and leaving behind the pressures of job and family.   We all need some time for ourselves.     As you move in your yoga class, you are opening up your heart chakra and breathing deeply and fully.    And, of course, you are also getting stronger and more flexible.    At the end of each class, when you come into savasana  (corpse pose) you are spending several minutes being very still and releasing all your tension and stress.    If not for this yoga practice, when else during a busy day are you doing that for yourself?
 At Moonflower Yoga, we recognize the need for reducing your stress.    This is why certain classes have been added to our regular schedule such as candlelight restorative and stress-reducing vinyasa flow.   In candlelight restorative, for example, you spend 5-10 minutes deeply relaxing into each posture with the help of a bolster and other props.    I have seen students walk into the door of Moonflower Yoga before the class begins feeling completely stressed from the challenges of the day.   When they leave, their stress has melted away.    It is an hour well spent and you feel much better.
 Make 2013 your year to do something positive to reduce your risk of heart disease.    If you are in the area of Bellmore, Long Island (New York) in Nassau County, try a yoga class at Moonflower Yoga where you will feel great.    Let's help reduce the risk of this number one killer for women.