About Us
Moonflower Yoga is based in Bellmore, Long Island, in Nassau County, New York.   We welcome students from all areas of Long Island, including the nearby towns of Merrick, Wantagh, Levittown, Seaford, Massapequa, Freeport, East Meadow, and Baldwin.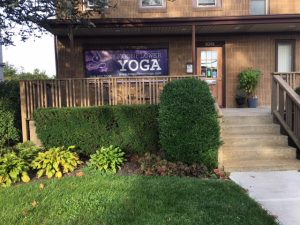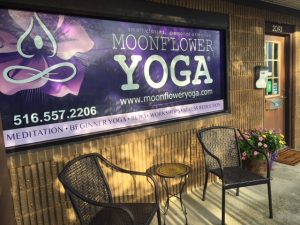 Our in-studio classes specialize in a small-class setting to provide you with more personal attention.  Our in-studio yoga classes are semi-private in nature with a maximum of 5-8 students per class.  During this coronavirus period, there are no in-studio yoga classes until such time as it is safe for us to be together again in the studio room.  
In the interim, you can enjoy a great ONLINE YOGA or MEDITATION class, with many of our popular yoga teachers, as well as online workshops.  These online offerings are via Zoom.  Moonflower Yoga has 16 weekly online yoga and/or meditation classes, 15 of which are suitable for beginners.  Click on the "Monthly News" tab for additional info regarding how the online yoga classes work.  You can find additional info about each class on the "Descriptions" tab above.

There are NO membership fees or contracts to sign at Moonflower Yoga.   You can purchase just one yoga or meditation class from the Schedule tab and see why this is a different yoga experience.  After clicking on the "Schedule" tab, double click on the class or workshop you would like to attend.  Follow the simple registration & payment steps which take less than 3 minutes to do from start to finish.  Your payment will be via PayPal on the secure PayPal site, and you do NOT need a PayPal account, as PayPal accepts all major credit cards.  Come give a class a try!  Moonflower has  great yoga teachers who have lovingly designed a very interesting mix of great yoga classes to meet all fitness levels.  They are here to help you build a great yoga practice enabling you to feel better and reduce your stress. 
WORKSHOPS are offered on Friday evenings or  weekend afternoons on a variety of engaging topics. You'll meet interesting people, learn something new and have fun!  Please click on the "Workshops" tab for further information.  During this coronavirus period, we are offering ONLINE workshops which you can safely enjoy from the comfort of your home.

THE MOONFLOWER YOGA CLUBS are a great way to make friends and have fun!  We have the Moonflower Yoga Book Club, the Moonflower Yoga Mah Jongg Club, the Moonflower Yoga Needle Arts Group (where we crochet and knit), the Moonflower Yoga Canasta Club, and the Moonflower Yoga Women's Gathering where we focus on topics of interest to women.  Click on the "Clubs" tab for additional information.  Newcomers are always welcome!   During this coronavirus period, the Moonflower Yoga Mah Jongg Club and Canasta Club are on hold.   The other Moonflower Yoga Clubs are meeting online where we safely have fun – join us!
CORPORATE YOGA classes are a great way to reduce muscle stress and strain while gaining strength and flexibility.   When the coronavirus period is behind us, a Moonflower Yoga instructor can travel to your local business to teach a group lunchtime corporate yoga class.  Please call us at (516) 557-2206 and let us know how we can help you after the coronavirus period has passed.  There is also additional info on our "Corporate Yoga" tab above.

REIKI training is offered at Moonflower Yoga when the coronavirus is not an issue.  Come learn the wonderful, relaxing qualities of Reiki and receive a Reiki certification!  Discover why leading medical institutions are now offering Reiki as an alternative therapy, and how you can relax and de-stress through Reiki.  Click on the "Reiki" tab above for additional information.  The Reiki activities at Moonflower Yoga will resume when it is safe for us to be together in the studio space to do so.
PRODUCTS: The studio sells one-of-a-kind, handmade items lovingly made by local artisans.   Many of these are hand finished here in Nassau County (Long Island) including our super soft, full-zip hoodies and our variety of signature t-shirts.   We also sell a variety of yoga supplies for your home practice including yoga mats, blocks, blankets, and straps.  And Moonflower Yoga is an authorized distributor for beautiful Young Living essential oils, which are amazing, therapeutic quality oils made from plants whose intoxicating, aromatic scent you will love.  Moonflower Yoga is also a distributor for beautiful AAOTE aromatherapy jewelry, including bracelets, necklaces and earrings.  Click on our "Products" tab for more information.   During the coronavirus period, we are offering CURBSIDE DELIVERY to your car.  We can also ship items to your address within the continental US.

Moonflower Yoga is featured on News 12 Long Island!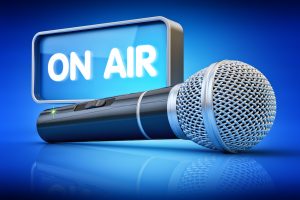 Moonflower Yoga was selected by News 12 Long Island for a story in conjunction with Heart Health Month in February, 2020.  Shari Einhorn of News 12 Long Island was at the Moonflower Yoga studio to film the piece, and we think it came out great!  We are very excited that Moonflower Yoga was the featured Long Island New York yoga studio for this important topic.  Here is the link to the News 12 Long Island piece:
http://longisland.news12.com/story/41735495/relax-and-destress-yoga-and-heart-health
Moonflower Yoga owner, Nancy Weshkoff, was featured in 3 nationwide Business Talk Radio broadcasts!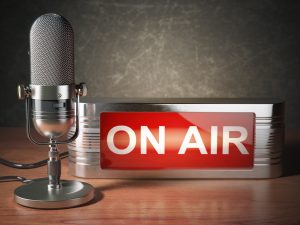 Moonflower Yoga owner, Nancy Weshkoff, was recently interviewed in 3 national network radio broadcasts with host Jill Nicolini.  Nancy spoke about yoga, meditation, Reiki, and the impact of the coronavirus on our practice and on small businesses.   If you missed the broadcasts, you can hear them in the "archive" section on the Business Talk Radio website. Copy and paste this link into your browser:   https://businesstalkradio1.com/studio-one/.    Type in "Nancy Weshkoff" in the archive search bar.