Corporate Yoga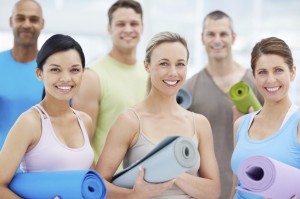 Create a healthier environment for your employees with a great corporate yoga class in your place of business! Did you know that:
Yoga reduces stress levels. Doctors all agree that stress is a leading contributor to many illnesses. Reducing illness creates a more productive environment.

Yoga promotes camaraderie and teamwork. Being in an interesting and fun class setting with your coworkers is a great way for staff to get to know each other and support each other as they learn yoga together.

Yoga helps with problem solving. As you move in your yoga practice, you will feel rejuvenated. With renewed energy, you are more easily able to tackle issues or get a fresh perspective on a project.
When the coronavirus period is behind us, a Moonflower Yoga instructor can help with your corporate wellness needs by traveling to your nearby place of business to teach a fabulous onsite corporate yoga class. It is a wonderful way to promote a healthier work environment! Our classes are engaging and customized taught by qualified Registered Yoga Teachers under Yoga Alliance guidelines. We teach yoga to people of all ages and experience levels. You are never too old or inflexible. Modifications can be offered to allow people to practice at their own pace.
Just give us a call at (516) 557 2206 or send an email to moonfloweryoga@optimum.net for more information. We look forward to being in contact with you about how we can help you promote corporate wellness for your organization!