Monthly News
Moonflower Yoga's 10-year anniversary!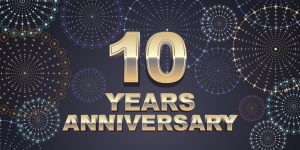 September 10th, 2022 was the 10-year anniversary of the doors opening for Moonflower Yoga!  At this important milestone, I take this moment for reflection on the journey to this special date.
Before there was a Moonflower Yoga, I was a lover of yoga attending classes and enjoying how I felt physically and emotionally from my yoga practice.  I was working in the corporate world commuting into Manhattan.  When my life in corporate America ended abruptly with the dissolution of the company for whom I worked, my world turned upside down.   It was my yoga practice that helped me cope as I tried to determine what my future held.  My yoga teacher announced that she was starting a yoga teacher training program.  I decided to enroll, and my life changed forever.
Upon graduation from the yoga teacher training program, I knew this is what I wanted to do for the next chapter of my life.   I also knew that I wanted to focus attention on people who were a little older and provide an opportunity for them to try yoga for the first time as they built strength, flexibility, and improved their balance.  My mantra of "small class, personal attention" was formed.   Also important was having a community so we could get together and have some fun.   The Moonflower Yoga Book Club was born, and it is still going strong 10 years later where we laugh, learn something new, and make friends while taking a journey with a great book.
When the doors opened on that September morning 10 years ago, I did not know if anyone would be joining me.   People did come!   Moonflower Yoga started with a couple of classes and grew to the schedule you see today.
I am so grateful for the wonderful people that I have met through the years. Thank you for being so supportive and joining us on a regular basis for activities.   And I also could not have reached this 10-year milestone without the amazing teachers who balance out the schedule and help provide great classes for all to enjoy.  Thank you to my wonderful roster of teachers!
The journey has had some challenges.   The onset of COVID and the forced closure of the studio doors for over a year was a difficult time.   It is still a challenge, but things are starting to get better.  I am glad that Zoom was formed so that we could stay in touch and offer online activities.   Zoom also enables Moonflower Yoga to offer classes and special activities to people who do not live near Bellmore, as well as add teachers to the schedule who live in other states.  Or if the weather is not good, the studio doors no longer need to close during a blizzard, but we can enjoy a great class from the comfort of home without worrying about the weather.
For those of you who have supported Moonflower Yoga through these 10 years, THANK YOU!   I could not have reached this milestone without your support.   And for those of you who we haven't seen in a while, I hope that that we can have an opportunity to reconnect with you soon.
Here is to the start of a great 11th year!   May it be a happy and healthy one, and may we share the practice of yoga, mindfulness, and inner peace together.   We look forward to seeing you soon.
Namaste,
Nancy
Join us for a great class!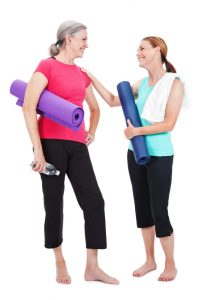 Yoga has helped many feel more relaxed, as well as tone and stretch muscles, increase flexibility, improve balance, and enable you to gain strength.  It can help you too!  Moonflower Yoga has 14 great weekly yoga or meditation classes from which you can choose.   All of the classes on the schedule are suitable for beginners or those seeking a slower-paced class where you can deeply stretch while strengthening your body and improving flexibility.
Every class on the Moonflower Yoga schedule is available via Zoom.  Select classes, designated as "hybrid yoga classes", are also available for LIMITED in-person attendance.  For further info on which classes are "hybrid" classes and how the hybrid classes work, please click on the "Descriptions" tab above and read the very important info on hybrid classes BEFORE you register for a hybrid yoga class requesting an in-person spot.   We look forward to seeing you either online or in person for a hybrid class.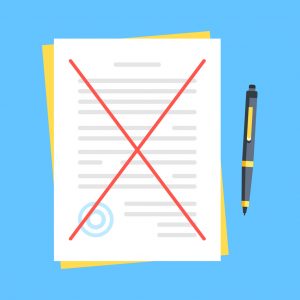 There is NEVER a membership contract to sign at Moonflower Yoga.   You can register and purchase just one single activity.   To register for a single activity, click on the "Schedule" tab above, select your activity, and follow the simple registration and payment steps for that activity.  You will receive written confirmations for your registration and payment.  Payment is via PayPal but you do NOT need a PayPal account in order to purchase an activity. PayPal accepts ALL major credit cards, and there is NO processing fee charged to you for using PayPal for a class or workshop purchase.
Would you like to attend multiple activities in a specific calendar month?  If so, it would be great to have you join us!  If you spend $100 in class purchases for the calendar month, you receive a FREE 30-minute class in that month as a thank you.  To purchase a class package, instead of registering for each individual class, simply send an email to moonfloweryoga@optimum.net advising which classes you would like to attend for the month.  We will get the paperwork started and reserve your spots for you.
There are also some great workshops available to help you de-stress and relax.  A listing of those fun and relaxing activities is below, and you will also find additional details on the "Workshops" tab for workshops or the "Clubs" tab for the Moonflower Yoga Book Club and Needle Arts Group.
Class spotlight for the start of the fall:  Late afternoon yoga classes!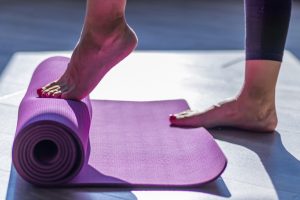 For many who are school teachers or parents or grandparents of school-age children, with the start of the fall comes a bit of settling into a new routine for the school year.   The late afternoon is a great time to have a transition between school and sitting down to dinner and evening's relaxation.  For those who may be working remotely from home and can log off from your computer at 5 PM, this time period is a good one too for de-stressing from your workday.  With that in mind, there are some wonderful late afternoon classes you could consider attending which are all available via Zoom.   These are great for releasing muscle tension, reducing stress and anxiety from the day, and taking time for YOU to concentrate on some needed self-care so you can be ready for a restful, relaxing evening.
Below are some fabulous weekday late afternoon class choices to consider, all of which are suitable for beginners.  Roll out your yoga mat and join us!
Wednesdays at 5:15 PM – Chair Barre Basics with Lynn (30-minute Zoom-only class): The "barre" in this class refers to a "ballet barre", and you will use a chair at home instead of the wall barre to lift, stretch, strengthen, sculpt, and tone your body.  The class is designed to increase your stamina, awaken weak muscles, decrease stress and restore balance to your body/mind. Using only your own body resistance and a simple chair, the class will use a sequence of low-impact movements to correct posture, improve alignment and find extension of form. There is NO floor work in this class.
Tuesdays at 6 PM – Yoga Basics with Rose (30-minute Zoom-only class):  This lovely class with Rose will focus on some key, fundamental yoga poses, both seated and standing, that stretch and strengthen various parts of the body while creating a feeling of peace and calm.  The class will also include poses to increase your flexibility and improve your strength and balance.  It will conclude with a relaxation pose on the ground to help you further de-stress.  There may also be some breathing (pranayama) segments to calm the mind.
Thursdays at 515 PM – Yoga for Bone Health with Lynn (Note: This is a 60-minute HYBRID class): Osteoporosis causes peri-menopausal and post-menopausal woman to suffer significant bone loss due to the sharp drop in the production of estrogen. This great class will concentrate on 15 key postures (standing and seated) that provide weight-bearing oppositional force crucial to help improve bone health.  Some of the poses will be held for up to one minute to improve strength and help prevent falls.  There will also be focus on stretching tight muscles and building stability and agility.
NO previous yoga experience is needed for any of the yoga or meditation classes on the moonfloweryoga.com schedule, and beginners are always welcome.  And since this is available via Zoom, you do NOT need to travel or live near Bellmore to attend – just join us at home from the comfort of your living room anywhere in the country and feel great using Zoom.  Check it out! Register now by selecting the class you would like to attend from the Schedule tab above and follow the simple registration and payment steps.
Below is a full listing of our great upcoming workshops and Club events.  Come learn something new and have fun with us from the comfort of your home!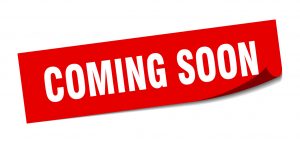 Moonflower Yoga has an amazing array of interesting workshops and events from which you choose! People from Bellmore-Merrick-Wantagh-East Meadow-Seaford and other parts of Long Island have been registering, and we hope to see you too. Below is a quick snapshot summary of these very fun activities, and you can discover more info on the "Workshops" or "Clubs" tabs. You can register for any of these great activities by selecting the activity that you would like to attend on the "Schedule" tab above and following the simple registration and payment steps.
The Moonflower Yoga Needle Arts Group: FREE online meeting via Zoom – Saturday, October 1st, 4:30 PM – 5:30 PM:  Come join us for our fun group!  The practice of Needle Arts which includes crochet, knitting, needlepoint & quilting are wonderful meditative and stress-reducing tools. Work on your piece, share your handiwork, and have fun chatting with the other members.  We also donate finished pieces for those who wish to do so to people in need. Our latest scarf drive will support Operation Gratitude, which sends these scarves to our brave men and women in the military.
Evening of Guided Meditation and Peacefulness with Bhante Sujatha (online

workshop):

  Wednesday, October 12th, 7:15 PM – 8:15 PM: If  you are feeling anxious or can't sleep, try guided meditation! Join us for a wonderful evening with Bhante Sujatha as he leads you in a guided meditation which you can do from the safety & comfort of your home.  Bhante is a 30+ year Buddhist Monk, who is singularly focused on adding more love in the world. Bhante teaches loving-kindness meditation to people around the globe for all those seeking the art of happiness and contentment. His approach to meditation is deep and simple, which he explains in a way that is practical and easy to understand. A joyful, radiant, funny and wildly energetic monk, Bhante will help you obtain peace that can only be found in deep silence.

In the Kitchen with Bob! (a LIVE plant-based cooking demo using Zoom)

:  Sunday, October 16th, 4:15 PM – 6:15 PM:  Join Moonflower Yoga owner, Nancy, and her husband, Bob, for a fun, LIVE, interactive cooking workshop from their kitchen!  We will supply you with the recipes in advance of the workshop so you can cook along with us from your own kitchen.  You'll then have a delicious meal to enjoy at the end of the workshop!  If you prefer to just watch the preparation and cooking, that's fine too.   As this is interactive, you can ask questions while cooking from your kitchen.   Have fun with us while learning something new!
Yoga Nidra (Yogic Sleep and Deep Meditation) with Jackie Lee (offered online via Zoom!): Wednesday, October 26th, 7:30 PM – 8:30 PM:  Feeling stressed? Join Jackie Lee from the safety and comfort of your living room or bedroom for this relaxing evening!  Yoga Nidra, known as yogic sleep, is a deep meditation used to promote physical, mental, and emotional relaxation. You will deeply relax in a reclining position on your couch, in your bed, or on the floor, as you are led through a deep guided meditation.  You can also set your Sankalpa (heart-felt intention).  One hour of yoga nidra = 4 hours of sleep!
Moonflower Yoga Book Club:   FREE online meeting via Zoom on Sunday, October 30th, 4:30 PM – 5:30 PM:  Take a journey with a great book while having fun and making new friends! For our October meeting, we will be discussing "THE PARIS APARTMENT" by Lucy Foley.   All are welcome to read this book and join us. Click on the "Clubs" tab above for more info on the book.
Restorative Yoga Poetry Night special event (Melinda) (ONLINE activity): You just missed a session; a fall date will be announced soon:  Come join us for a unique event! Melinda will guide you through a sequence of relaxing restorative yoga poses, while reading a selection of inspiring poems. The poetry recited aloud will feel like a guided meditation, deepening the experience of each posture. Both poetry and yoga encourage you to connect with your body, mind and surroundings. Using poetry and yoga together, we will harness a sense of awareness, peace and gratitude. Join us for a relaxing and heartfelt night.
Stay tuned!!!  We are in the process of adding several great NEW WORKSHOPS to the schedule, all of which will be available via Zoom. 
You can obtain more info on our great workshops by selecting the "Workshops" tab above.  To register for a workshop or any of our fabulous yoga or meditation classes, select the "Schedule" tab above and follow the simple registration and payment steps.  Payment is via PayPal but you do NOT need a PayPal account and there is NO PayPal fee charged to you.  You can simply purchase your spot by using any major credit card card or a PayPal account if you have one.  The "FAQ" tab above provides answers to other questions that you may have.   Thank you, and we look forward to having you join us!
Upcoming class changes:
Starting in October, the 7 PM Relax and De-Stress with Guided Meditation class on Mondays will be taught by Rosanne Cassidy.
Curbside pickup at the studio is available!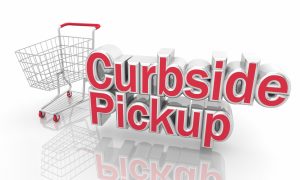 Curbside pickup at the studio is available for some items you may need for your home practice.  How about a beautiful Hugger Mugger yoga mat?  Hugger Mugger Tapas yoga mats, which Moonflower Yoga sells, were just rated one of the top 3 best yoga mats in the US.  They are very durable and last for years if you keep it safely in your house and not in your car or garage. With each new yoga mat purchased, we are currently including a FREE Moonflower Yoga mat bag to store your new mat.  We also sell yoga blocks, yoga straps, blankets, bolsters, and Zafuko cushions, all of which are wonderful for your home practice.  Click on the "Products" page for additional info on yoga supplies.
Or you can purchase a lovely, relaxing Young Living essential oil.  Could you use a bottle of favorite Stress Away right now?  Lavender essential oil is great for relaxation or helping with skin irritation. Citrus Fresh, Lemon, or Tangerine add a lovely clean scent to your home or try Thieves for a spicy scent.  Want to cool off in the summer?  Try Peppermint oil!  Moonflower Yoga sells a wide variety of Young Living essential oils; just ask us!
We also have lovely handmade beaded bracelets, as well as AAOTE aromatherapy jewelry items.  Our super-soft signature t-shirts and hoodies are also available in a variety of sizes.
Just let us know which items you would like to purchase, and we will arrange for a cashless online purchase and a curbside delivery to your car from the studio. Purchased items can also be shipped to you within the continental US.
MONTHLY CUSTOMER APPRECIATION GIFT
We appreciate your business! Each month a special gift will be given to the customer who attends the most classes during the calendar month.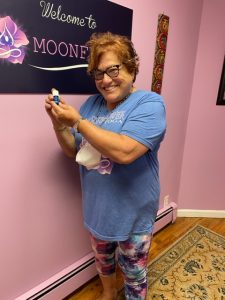 The most recent  "Prize of the Month" for booking the most classes was won by Leslie. Congratulations Leslie!  Leslie won a bottle of Pan Away  essential oil from Young Living.