Coping with Stress
By Nancy Weshkoff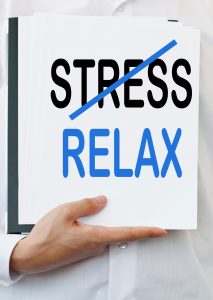 Life can be tough.    You may find yourself in a situation where you are caring for children, in addition to aging parents.    Employers are demanding more from employees, and with electronic media, jobs that were previously 9-5 are extending past this, as you may be expected to be checking and responding to emails in the morning or in the evenings.   Teens and young adults find pressure from social media.   Children are feeling stressed from rigid testing requirements.    Yikes!
Stress has negative effects on our health.   It contributes to high blood pressure and heart disease.   Heart disease is the number one killer of women in the US.   Stress has also been linked to other health issues.    We need to find healthy ways to cope with stress.
At Moonflower Yoga in Bellmore, we have instituted a great, new program to help you cope with stress.   On Tuesday nights at 7:30 PM, we have a "Stress Buster" group of classes, with each class designed to help you feel more relaxed and calmer.   These classes range from meditation with mesmerizing singing bowls or guided meditation while comfortably seated in a chair, IET/angel healing where you can learn to work with the healing angels, a Reiki healing circle where you receive a relaxing Reiki treatment while reclining on a massage table, a candlelight restorative class to help you stretch and deeply relax with bolsters and blankets to support you, etc.   Our great yoga and meditation teachers have designed these fabulous classes to help you feel calmer and relaxed, putting you on a path to good health.
If you are on the south shore of Long Island, in Nassau County (New York), come try one of these great yoga, meditation or specialty classes in our Stress-Buster series.   Discover the calmness that comes from these relaxing classes!