Calming and Healing Your Spirit
Written by Nancy Weshkoff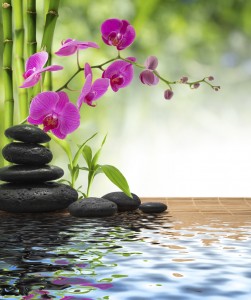 Life brings us many challenges.    The strain, tension, and stress can weigh down upon us.    It is so important that we take a break from these challenges and take care of ourselves.   Doctors all agree that stress is one of the leading causes of diseases.   You CAN do something to help relieve your stress.
Moonflower Yoga is proud to announce a new series of classes on Wednesday nights at 7:30 PM.  The new series is entitled "Calming and Healing Your Spirit".    During each one-hour class, you will learn and experience a de-stressing activity to help bring you inner peace.   In our first class on February 5th, Anthony and Mindy of Happy and Healthy Now, will lead a Reiki Healing Circle. Reiki is a fabulous way to release negative energy.   In our second class on February 12th, Chris will teach you "Tapping" (Emotional Freedom Technique), a wonderful tool that you can self-administer to help remove negative reactions to certain situations or people.    Members of our military are using "Tapping" to help them with the after-effects of combat duty.   In our third class on February 19th, Connie will lead you into a deep meditation, as you recline on the ground nestled in warm blankets, with soft candlelight, and leave your worries behind.    In our fourth class on February 26th, there will be a special evening of Moonflower Yoga's very popular Candlelight Restorative class, as you melt away stress while comfortably supported on bolsters, blankets, and pillows.    Our March classes will include a lovely Chanting class on March 19th led by Diane, with more classes to be announced shortly.
I hope you can join us for these wonderful Wednesday evening Calming and Healing Your Spirit classes at Moonflower Yoga.   Whichever class you choose, led by one of our great teachers, you will feel more relaxed and renewed from an amazing de-stressing class.   We could all use some more relaxation!!!   If you are in the area of Bellmore, Long Island, in Nassau County, New York, come give this a try.   You'll be glad that you did.
"Healthier You"
Written by Nancy Weshkoff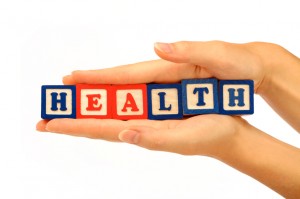 When I made the decision about a year ago to create Moonflower Yoga in Bellmore, on Long Island, New York's Nassau County, I wanted to have a wonderful yoga studio with personal attention and great yoga teachers where people of all ages and fitness levels could practice yoga in a loving environment.   But I also wanted Moonflower Yoga to offer something else:  an opportunity to learn something new, meet interesting people, and learn tips to help you move towards a healthier lifestyle.    The Moonflower Yoga workshop program was then formed, and we have recently introduced our new "Healthier You" series.
The first of these "Healthier You" workshops was "Healthier You: Moving Towards a Plant-Based Diet", taught by Moonflower Yoga's Laura Lipari, who has a degree in nutrition and a passion for healthy eating.    I, too, have a love for a plant-based diet.   About 35 years ago, my husband and I decided to become vegetarians.   It was a bit comical back then to try and find vegetarian options when eating out.  We laughed when we saw the scene from the movie "My Big Fat Greek Wedding" when it was discovered that the groom was a vegetarian and didn't eat meat.   Not eat meat?   No worries was the thought – the groom could have lamb instead.    Things have definitely changed since then.
Laura's workshop was very informative, and even for me as a seasoned vegetarian I learned something new.   The participants also were able to eat some delicious foods including the very yummy cold melon soup which tastes soothing and comforting on a hot July day.    I received positive feedback from those that attended, and the participants are trying some of the great ideas they learned in the "Healthier You" workshop.  
We have two other "Healthier You" workshops in the immediate future.    There is "Healthier You: Learn 'Tapping' (EFT)".   Tapping is a wonderful way to reduce stress and anxiety and help release negative emotions.   It is a safe, easy, self-administered technique that stimulates acupressure points while focusing on the issue that is causing your stress, fear, etc.   It has been used by returning members of our armed services to help them cope with the emotional aftermath of combat duty.    And on September 27th, Moonflower Yoga is pleased to have author, wellness expert and nutrition coach Jovanka Ciares speak on the topic "Supercharge Your Health: Self-Care Practices to Look Your Best, Lose Weight, and Feel Great from the Inside Out".    Jovanka also has regular spots on Fox News, NPR, CBS Radio, Telemundo, The Huffington Post, and MindBodyGreen.    Stay tuned as there are additional "Healthier You" workshops being planned for the fall.
If you would like to try something new, have fun, meet new people, and learn some tips on how to live a healthier lifestyle, come try one of our "Healthier You" workshops at Moonflower Yoga in Bellmore, Long Island (New York).   You will be happy that you did.   And, of course, a great yoga class is also part of a healthier lifestyle, and if you have not yet tried at yoga class at Moonflower Yoga, you can do so for free, as your first yoga class at Moonflower Yoga is always free.  
Hope to see you soon at a "Healthier You" workshop or a great yoga class!