March: One Year Later and the "New Normal" 
By Nancy Weshkoff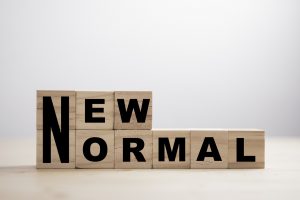 This March marks the one-year anniversary of the studio closing its doors to in-person classes.   It is hard to believe that one year has passed.
Thinking back to March, 2020, it started to become apparent by the middle of the month that New York was in a bad situation.  People were getting sick all around us.  Hospitals were filling up and beds became scarce.  Health care workers bravely and tirelessly put their lives on the line to help as many people as possible.  And we faced shortages of supplies such as toilet paper, as well as masks to protect us from the virus.   On March 16th, I made the painful decision to close the studio doors due to the pandemic and cancelled the future in-person activities on the schedule.
When I went home that March night, I shed many tears.   What I had worked so hard to build for 8 years just disappeared overnight.   How did we get here?   I went into a depressed state starting that evening and had difficulty getting out of bed.   I could not face what was happening.   The world that I loved had just turned upside down.
After several days of this, I received a phone call from another studio owner who I had met through training programs.   She gave me a jolt to get out of bed and save Moonflower.   She told me about the online Zoom classes that she was starting up at her studio.   I then investigated Zoom and decided to give it a try.  That competitive studio owner, who did not need to help me, gave me some tutorials on Zoom so that I could start offering online classes.  I will always be grateful for her kindness and advice.  I also decided to attend the tutorials that Zoom provided to help me further understand Zoom, and I am blessed to have an amazing partner in Bob who is IT savvy.
Next came the outreach to the great teachers who had supported Moonflower, and we agreed on new online class offerings to accommodate the Zoom technology.   I did test classes with each of the teachers so we could practice working with Zoom.  By the end of the month, I was ready to give online classes a try, and I made the announcement of the new online schedule to the Moonflower Yoga community.
There were some hiccups at first.  One-on-one Zoom tutorials were offered to some Moonflower clients who needed help navigating Zoom.   But overall the launch was a success.   Once that was in place, I started to offer some online Zoom workshops and relaunch the Moonflower Yoga Book Club and Needle Arts Group.
And here we are one year later.   I never thought I would be spending more than a year in Zoom world – the "new normal" .
Many wonderful things have happened as a result of Zoom.   There is no longer a geographic or size limitation to the yoga or meditation classes.  Students join me from other states, not just from the local Nassau County or Long Island, New York communities of Bellmore, East Meadow, Merrick, Wantagh, or Seaford.   Classes are not limited to 6 people, and several popular classes have more than that number attending.   Most importantly, I can still stay in touch with each of you, the Moonflower Yoga community that I love.   Social distancing is important to prevent the further spread of the virus, but it can create loneliness.   Through the Zoom rooms, we can safely and happily chat before/after class and not feel so lonely and isolated.  And, of course, the Zoom classes provide an opportunity to take care of our physical bodies as well as provide relaxation and enable us to de-stress as we cope with our changed lives as a result of the pandemic.
With all the snow that we received in February, having the Zoom classes was a godsend, as we can still hold classes despite the bad weather and not worry about roads being plowed and parking being available.   And some of the meditative activities such as Cathi's lovely Relax and De-Stress with Guided Meditation class on Monday nights, or Jackie Lee's monthly Yoga Nidra work very nicely when done at home as you can be reclining in your own bed as you de-stress and not lose that relaxation by having to drive home after class.  The In the Kitchen with Bob cooking workshop series is a lot of fun, as we connect in our respective kitchens and then enjoy sharing via Zoom the meal we just prepared.  Bhante Sujatha, who offers such wonderful wisdom through his monthly meditations for Moonflower Yoga, teaches these meditations from Sri Lanka or Chicago – something that would not have happened in the physical studio world.  We have witnessed sunrise over the mountains of Sri Lanka during Bhante's meditation.  Jessica, who taught for the studio for years before becoming a mom and then relocating to South Carolina, can now reconnect with the studio with 2 great weekly yoga classes due to Zoom.
It is also fun to see have some of our furry friends joining the Zoom classes.  Walter, the dog, and Daisy, the cat, and others enjoy the Zoom classes also.
There is sadness too.   I loved the sound of that creaky studio door opening to signal someone was entering, and I loved popping up from my desk to greet people.   I miss giving someone a hug who was having a bad day.  I miss handing out essential oils and cards with messages from the universe when people settled into the Moonflower Yoga studio room.    I miss doing Reiki training which is not safe to do while the virus is prevalent.  And while we do have the Moonflower Yoga Book Club and Needle Arts Group online, I miss the Moonflower Yoga Mah Jongg Club and the new Moonflower Yoga Canasta Club where we had laughs and which must be on hiatus for now.
Like many small businesses, these are challenging times financially.  We are doing everything we can to survive the pandemic and keep our heads above water until the pandemic is behind us.   It is why I ask you to please support a small business if you can.  The dollars that small businesses receive stay in the community to pay for schools, police, sanitation, etc.  Small businesses are the lifeblood of our neighborhood.
So what does the next year hold for Moonflower Yoga?   Well, it is a continuance of online classes, workshops, and the Clubs for a few more months.   I have repeatedly stressed "ahimsa" – kindness.   That means I need to keep the teachers and the students safe from the virus, which I cannot due at the moment if the studio doors reopen to in-person activities.  We need to have more people vaccinated and for the numbers to drop significantly before I will consider reopening the doors.  I do think that will happen but it will take time.
I am so very grateful to those of you who have continued to support Moonflower Yoga through this challenging time.  THANK YOU!   And for those of you who have not yet tried an online class, I encourage you to give it a try.   It is just $11 for a great 30-40 minute online yoga or meditation class with NO contract to sign.   Or join us for a great workshop where you learn something new and have fun.   The Schedule tab on the moonfloweryoga.com website provides the calendar of upcoming activities.  I look forward to seeing you soon!
Moonflower Yoga feature on News 12 Long Island: One Year Later
By Nancy Weshkoff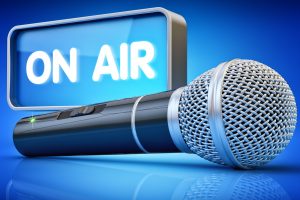 One year ago, in February 2020, Moonflower Yoga was selected by News 12 Long Island for a piece which aired about Women and Heart Health.  The piece was hosted by Shari Einhorn of News 12, and it focused on the positive benefits of yoga and meditation on heart health, particularly for women.   I was so thrilled and honored that Moonflower Yoga in Bellmore was selected for this piece amongst all the other yoga studios in Long Island, New York.
The News 12 piece featured 2 classes: one was a traditional, beginner-level yoga class.  The second one was a Chair Yoga class which I taught.   Shari joined us for the Chair Yoga class.  As a Reiki Master Teacher, I also incorporated some Reiki into the Chair Yoga class that I taught, as well as brief meditation.
The response to the piece which News 12 Long Island aired was fantastic, and it was such a great day. We were able to all be in the same room together, enjoying the practice, as well as laughing at the end and even sharing some hugs.  For those who love Bob's desserts, there was also his delicious homemade lemon lavender cake to share at the end of the filming.
If you would like to see the piece that aired on News 12 Long Island, here is the link:
http://longisland.news12.com/story/41735495/relax-and-destress-yoga-and-heart-health
We did not know at that time what lay ahead of us with the pandemic the next month.
So many of the simple things that happened that day, such as being all together in one room, not worrying about the spread of the virus, no social distancing, no mask wearing – all of these feel so alien at this point in time.
I am feeling nostalgic for that day in February when Moonflower Yoga was featured in the News 12 Long Island piece.
It is hard to imagine how much has changed in one year.   Online Zoom yoga and meditation classes are now the norm at Moonflower Yoga, as the studio doors remain temporarily closed for in-person classes.  Through Zoom, I am still able to stay connected with the Moonflower Yoga community of students, as well as the great yoga teachers who comprise the staff at the studio through daily online yoga classes via Zoom.  Moonflower Yoga was also able to switch to a live, online version of some of the great workshops, as well as the Moonflower Yoga Book Club and Moonflower  Yoga Needle Arts Group.   I am very grateful for this ability to still stay connected with the group of students and teachers who I have come to love, as well as have some fun in the online Moonflower Yoga Clubs.
I am also very grateful to Shari Einhorn of News 12 Long Island and her crew for selecting Moonflower Yoga and coming to the Moonflower Yoga studio in Bellmore to film the piece.
In addition to being grateful, perhaps, most importantly, this one-year anniversary of the News 12 piece is a reminder to appreciate every day that we have.  TODAY is the only day we can control.  As my yoga gurus before me have often emphasized, TODAY is the most important day of your life.   Enjoy and appreciate it.   Namaste.
New Year. New You!
By Nancy Weshkoff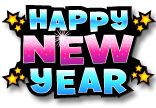 Hello 2018!   When we ring in a new year, it is a great time to start fresh with new goals and ambitions.  I am reminded of a quote from one of my favorite books "tomorrow is a brand new day with no mistakes in it".
For Moonflower Yoga, we are starting 2018 anew as well.   2018 welcomes in several great yoga teachers to the Moonflower Yoga staff.    We are pleased to have Danielle Meill, Jackie Lee, Rose Edelman, and Cathi Nashak join the Moonflower Yoga teaching team.   Each of these great yoga teachers bring their own unique style of yoga to the Moonflower Yoga studio.   You will learn ways to strengthen your body, become more flexible, improve balance, link breath with movement, and most importantly de-stress and take care of YOU.
As meditation is something that is important to learn, Moonflower Yoga has also added a great new class on the yoga class schedule: "Stretch and Meditate 101" with Lynn on Thursdays at 5 PM.  This gentle yoga class will help you de-stress from the day and then learn meditation tools to enable you to relax.
And to give the studio a great start to the new year, we have completed the facelift on the studio so it has a new design, better layout, beautiful colors on the walls, and new tapestries to help you feel relaxed as soon as you enter the doors.
It is our 2018 commitment at Moonflower Yoga to continue to offer great yoga classes with great yoga teachers where you receive personal attention and don't get lost in the crowd.  And we have made the studio a warm, friendly place in Bellmore, Long Island, on the South Shore of Nassau County, New York, where we also welcome students from the neighboring towns of Merrick, East Meadow, Seaford, Wantagh, Massapequa, and Freeport.   Moonflower Yoga is also a great place to learn something new in one of our fun workshops or in one of our clubs.  Check out the Moonflower Yoga Book Club, the Moonflower Yoga Mah Jongg Club, the Moonflower Yoga Needle Arts Group where you learn to crochet or knitting, and the new Women's Gathering.
So what are YOUR plans and goals for 2018?   First and foremost, it should be about taking care of YOU.  If you do not take care of you, you cannot take care of anyone else.   We often find excuses why we can't take some time for ourselves.   When we DO take care of ourselves good things happen.  We sleep better at night, and sleep is important to giving our bodies and minds the down time it needs to function better.   We reduce stress which lowers blood pressure.   High blood pressure can lead to so many diseases including heart disease, the number one killer of women in the US.   Just giving yourself a couple a hours a week of YOU time can make a big difference in how you feel physically as well as mentally and it can make you MORE productive as you have a clearer perspective.   Are you a beginner and feeling nervous about starting a yoga practice?  No worries – Moonflower Yoga offers beginner-level  yoga classes 7 days a week.  You'll see a full listing under the FAQ tab above.   Have problems reaching the floor?  Try Chair Yoga offered 3 times a week.
Yoga and meditation can help put you on a great path for 2018.   You can strengthen your body and de-stress while learning that important message of taking care of YOU.  Come try it!   You will be glad that you did and you will find yourself on the road to better health in 2018.  Happy new year, and we look forward to seeing you soon!
The Positive Effects of Knitting and Crocheting
By Nancy Weshkoff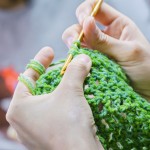 Did you know that learning to knit or crochet can have health benefits?   Here are just a few of the many benefits:
Creating a knitted or crocheted piece lowers your heart rate and blood pressure. Heart disease is the number one killer of women in this country, and taking steps to reduce your risk of heart disease is highly recommended.

It lowers your stress levels, and has been found to reduce the stress hormone cortisol.

It is meditative.   Working on your piece helps you to concentrate on the present moment.   Being mindful and letting go of regrets from the past or worries about the future is key to good health.

It has been found to help people stop smoking by providing a positive outlet.

Can help children with math skills, especially when following a challenging instruction.

It has been found to help people with cancer and other serious diseases cope with their illness.

The pieces that you create are something special for both you and the receiver. What's better than a gift from the heart handmade with love!
At Moonflower Yoga in Bellmore, in Nassau County, Long Island (New York), we have a very fun Moonflower Yoga Needle Arts Group that meets approximately every 4-6 weeks.   The members of this group work on their individual pieces. Many do crocheting, while others prefer quilting, needlepoint, or knitting. Whichever handicraft you prefer is fine.   Everyone comes together to show their latest creations, to get advice from the group, and have fun catching up with the other members on what has transpired since the last meeting. For newcomers who have never tried doing this before, there are experienced members of the Moonflower Yoga Needle Arts Group who offer free advice on how to do some basic steps.    It is a great way to spend an afternoon.   And, as stated above, knitting and crocheting offers many other fabulous health benefits.
If you are near Bellmore, New York, in Long Island's Nassau County this Saturday, February 20th, please stop by and join us for the next installment of the Moonflower Yoga Needle Arts Group.   You will have a blast working on your own piece, enjoying the company of the fellow Moonflower Yoga Needle Arts Group members, sampling delicious homemade snacks, and, of course, you will do some great things for your health as well.   We also have a great variety of yoga classes with great yoga teachers at the Moonflower Yoga studio, as well as fascinating workshops.  We look forward to having you join us soon!
NEW YEAR, NEW BEGINNINGS
By Nancy Weshkoff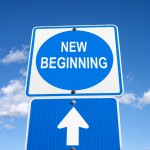 There is something very special about the new year.   It is a time for new beginnings.   One of my favorite authors is Lucy Maud Montgomery who wrote the wonderful "Anne of Green Gables" series of books.   In this series, Anne Shirley made this comment after having a not-so-good day: "Tomorrow is a brand new day with no mistakes in it."   How true!   If there were some things in 2015 that didn't turn out as planned, just say goodbye to that, and turn the page to 2016.   It is a brand new year!
One of the best things to do for 2016 is to take care of YOU.   If you don't take care of yourself, you cannot take care of the others in your life who may need you – children, elderly parents, spouse, your boss and co-workers, friends, siblings, etc.
At Moonflower Yoga, we have a great selection of yoga and meditation classes where you can take care of you.   In just one hour you can de-stress, learn to take some deep, cleansing breaths to remove tension, and engage in physical activity designed to help you become stronger, more flexible, and improve balance.   If you are afraid to take that first step, don't be!   Everyone is welcome and greeted who walks through the door.   Our class sizes are small and semi-private in nature (with generally no more than 6-8 students per class).   We have great yoga teachers who will pay attention to you and help you with alignment and feeling comfortable. There are many props at Moonflower Yoga to support you.  If you have difficulty with a standing class, we have Chair Yoga on Tuesday mornings where you'll get a great workout and feel amazing while seated in a chair.   Or come to a Tuesday meditation class and find some inner peace and relaxation.
Make 2016 a year in which you learn something new. You can join us for the Moonflower Yoga Needle Arts Group where you will learn how to knit, crochet, or quilt, or try the Moonflower Yoga Book Club and go on a wonderful journey with a fascinating book.   There are great workshops on the schedule to start 2016 including a Feng Shui workshop to learn how to situate items in your environment to get the best energy flow, the Ayurveda workshop where you discover your "dosha" type and learn how following the lifestyle for your dosha can help you reduce stress, feel better and sleep better.   Or learn a wonderful healing energy such as Reiki in our Reiki training sessions or Reiki Healing Circle. Discover essential oils and how they can fill your home with aromatic bliss while also providing other benefits, and learn to make homemade, organic gifts using essential oils.   Most importantly, you can feel relaxed while meeting new people and making new friends in one of our great workshops, training sessions, or events.
Here is to 2016 and its new beginnings!   If you are on Long Island, New York, in Nassau County, come give Moonflower Yoga a try in the town of Bellmore.   We would love to help you start the new year with a great beginning!