New Year. New You!
By Nancy Weshkoff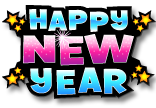 Hello 2018!   When we ring in a new year, it is a great time to start fresh with new goals and ambitions.  I am reminded of a quote from one of my favorite books "tomorrow is a brand new day with no mistakes in it".
For Moonflower Yoga, we are starting 2018 anew as well.   2018 welcomes in several great yoga teachers to the Moonflower Yoga staff.    We are pleased to have Danielle Meill, Jackie Lee, Rose Edelman, and Cathi Nashak join the Moonflower Yoga teaching team.   Each of these great yoga teachers bring their own unique style of yoga to the Moonflower Yoga studio.   You will learn ways to strengthen your body, become more flexible, improve balance, link breath with movement, and most importantly de-stress and take care of YOU.
As meditation is something that is important to learn, Moonflower Yoga has also added a great new class on the yoga class schedule: "Stretch and Meditate 101" with Lynn on Thursdays at 5 PM.  This gentle yoga class will help you de-stress from the day and then learn meditation tools to enable you to relax.
And to give the studio a great start to the new year, we have completed the facelift on the studio so it has a new design, better layout, beautiful colors on the walls, and new tapestries to help you feel relaxed as soon as you enter the doors.
It is our 2018 commitment at Moonflower Yoga to continue to offer great yoga classes with great yoga teachers where you receive personal attention and don't get lost in the crowd.  And we have made the studio a warm, friendly place in Bellmore, Long Island, on the South Shore of Nassau County, New York, where we also welcome students from the neighboring towns of Merrick, East Meadow, Seaford, Wantagh, Massapequa, and Freeport.   Moonflower Yoga is also a great place to learn something new in one of our fun workshops or in one of our clubs.  Check out the Moonflower Yoga Book Club, the Moonflower Yoga Mah Jongg Club, the Moonflower Yoga Needle Arts Group where you learn to crochet or knitting, and the new Women's Gathering.
So what are YOUR plans and goals for 2018?   First and foremost, it should be about taking care of YOU.  If you do not take care of you, you cannot take care of anyone else.   We often find excuses why we can't take some time for ourselves.   When we DO take care of ourselves good things happen.  We sleep better at night, and sleep is important to giving our bodies and minds the down time it needs to function better.   We reduce stress which lowers blood pressure.   High blood pressure can lead to so many diseases including heart disease, the number one killer of women in the US.   Just giving yourself a couple a hours a week of YOU time can make a big difference in how you feel physically as well as mentally and it can make you MORE productive as you have a clearer perspective.   Are you a beginner and feeling nervous about starting a yoga practice?  No worries – Moonflower Yoga offers beginner-level  yoga classes 7 days a week.  You'll see a full listing under the FAQ tab above.   Have problems reaching the floor?  Try Chair Yoga offered 3 times a week.
Yoga and meditation can help put you on a great path for 2018.   You can strengthen your body and de-stress while learning that important message of taking care of YOU.  Come try it!   You will be glad that you did and you will find yourself on the road to better health in 2018.  Happy new year, and we look forward to seeing you soon!
NEW YEAR, NEW BEGINNINGS
By Nancy Weshkoff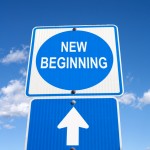 There is something very special about the new year.   It is a time for new beginnings.   One of my favorite authors is Lucy Maud Montgomery who wrote the wonderful "Anne of Green Gables" series of books.   In this series, Anne Shirley made this comment after having a not-so-good day: "Tomorrow is a brand new day with no mistakes in it."   How true!   If there were some things in 2015 that didn't turn out as planned, just say goodbye to that, and turn the page to 2016.   It is a brand new year!
One of the best things to do for 2016 is to take care of YOU.   If you don't take care of yourself, you cannot take care of the others in your life who may need you – children, elderly parents, spouse, your boss and co-workers, friends, siblings, etc.
At Moonflower Yoga, we have a great selection of yoga and meditation classes where you can take care of you.   In just one hour you can de-stress, learn to take some deep, cleansing breaths to remove tension, and engage in physical activity designed to help you become stronger, more flexible, and improve balance.   If you are afraid to take that first step, don't be!   Everyone is welcome and greeted who walks through the door.   Our class sizes are small and semi-private in nature (with generally no more than 6-8 students per class).   We have great yoga teachers who will pay attention to you and help you with alignment and feeling comfortable. There are many props at Moonflower Yoga to support you.  If you have difficulty with a standing class, we have Chair Yoga on Tuesday mornings where you'll get a great workout and feel amazing while seated in a chair.   Or come to a Tuesday meditation class and find some inner peace and relaxation.
Make 2016 a year in which you learn something new. You can join us for the Moonflower Yoga Needle Arts Group where you will learn how to knit, crochet, or quilt, or try the Moonflower Yoga Book Club and go on a wonderful journey with a fascinating book.   There are great workshops on the schedule to start 2016 including a Feng Shui workshop to learn how to situate items in your environment to get the best energy flow, the Ayurveda workshop where you discover your "dosha" type and learn how following the lifestyle for your dosha can help you reduce stress, feel better and sleep better.   Or learn a wonderful healing energy such as Reiki in our Reiki training sessions or Reiki Healing Circle. Discover essential oils and how they can fill your home with aromatic bliss while also providing other benefits, and learn to make homemade, organic gifts using essential oils.   Most importantly, you can feel relaxed while meeting new people and making new friends in one of our great workshops, training sessions, or events.
Here is to 2016 and its new beginnings!   If you are on Long Island, New York, in Nassau County, come give Moonflower Yoga a try in the town of Bellmore.   We would love to help you start the new year with a great beginning!
NEW YEAR, NEW START, NEW GOALS
Written by Nancy Weshkoff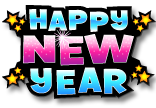 Welcome 2014!    There is something special about the start of a new year.    It gives us a chance to close the door on things that happened in the previous year and start anew.   It is a great feeling to start with a fresh slate.
As we start the new year, we often make New Year's resolutions.    Perhaps you want to become more physically fit, lose weight, change careers, etc.    Do you have an actual plan on how you are going to accomplish your dreams in 2014, or are these half-hearted resolutions?
You can accomplish your goals if you create and follow a realistic plan on how to reach your dreams.   Empty promises made on New Year's Eve are not successful.    A plan that you commit to paper with milestone steps and visualization is what is needed to help you reach your goal. 
Before Moonflower Yoga, I held senior executive positions at a major entertainment company overseeing a large staff.   There were many goals that needed to be met.    I successfully completed these by creating and following written plans of action.   I also used these same principles to help me with personal goals.
As it is the start of a new year, it is a perfect time to set your personal dreams into action.    Moonflower Yoga is hosting a great Goal Setting and Vision Board workshop on Sunday, January 12, 2014, starting at 2 PM.   During this workshop, you will be shown how to create your own personal plan of action.   After you have established your goal and plan of action, you will create a vision board with positive images to help motivate you.
If you are in the area of Bellmore, New York, on Long Island's Nassau County, please join us on Sunday, January 12th, for this fantastic workshop at Moonflower Yoga.     Let yourself soar in 2014!