What was your New Year's Resolution?
Written by Nancy Weshkoff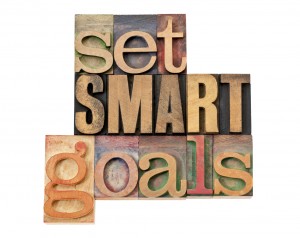 Do you find yourself making a resolution on New Year's Eve with good intentions but which is suddenly forgotten shortly after January 1?   I found myself guilty of this as well until I learned about goal planning and strategies.    From my past experience in corporate life, it was a regular occurrence to have certain requirements or tasks assigned to you.    Once I learned written goal planning techniques, it was much easier to accomplish these tasks and measure the progress of my goals.  
I am very excited to be sharing these goal planning techniques this weekend at Moonflower Yoga in our "Goal Setting and Vision Board" workshop.    You CAN accomplish your goals if you mindfully map out the goal with a realistic goal plan.  
Another great way to also keep your goal on track is with a vision board, where you place images and positive messages on a board as a daily reminder of your goal.   By seeing this every day, it is a fantastic motivational tool.   Chris Senetto will be working with me this weekend to help the workshop participants create their own personal vision board representing their dreams and goals.
If you are in the area of Bellmore, in Long Island, New York's Nassau County, I hope you can join us this Sunday, January 16, 2015, at 2 PM, for our fabulous Goal Setting and Vision Board workshop.   You can make 2015 the year in which YOUR dreams come true with careful planning and a great motivational tool in your vision board.
And if one of your goals for 2015 is to take better care of yourself, find some inner peace, and get in shape, check out the fabulous variety of great yoga and meditation classes or workshops at Moonflower Yoga which can help you on this positive path for this new year.   The staff of dedicated teachers at Moonflower Yoga and I  look forward to seeing you!
Here is to a great 2015 !!
NEW YEAR, NEW START, NEW GOALS
Written by Nancy Weshkoff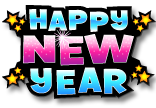 Welcome 2014!    There is something special about the start of a new year.    It gives us a chance to close the door on things that happened in the previous year and start anew.   It is a great feeling to start with a fresh slate.
As we start the new year, we often make New Year's resolutions.    Perhaps you want to become more physically fit, lose weight, change careers, etc.    Do you have an actual plan on how you are going to accomplish your dreams in 2014, or are these half-hearted resolutions?
You can accomplish your goals if you create and follow a realistic plan on how to reach your dreams.   Empty promises made on New Year's Eve are not successful.    A plan that you commit to paper with milestone steps and visualization is what is needed to help you reach your goal. 
Before Moonflower Yoga, I held senior executive positions at a major entertainment company overseeing a large staff.   There were many goals that needed to be met.    I successfully completed these by creating and following written plans of action.   I also used these same principles to help me with personal goals.
As it is the start of a new year, it is a perfect time to set your personal dreams into action.    Moonflower Yoga is hosting a great Goal Setting and Vision Board workshop on Sunday, January 12, 2014, starting at 2 PM.   During this workshop, you will be shown how to create your own personal plan of action.   After you have established your goal and plan of action, you will create a vision board with positive images to help motivate you.
If you are in the area of Bellmore, New York, on Long Island's Nassau County, please join us on Sunday, January 12th, for this fantastic workshop at Moonflower Yoga.     Let yourself soar in 2014!