New Year. New You!
By Nancy Weshkoff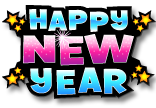 Hello 2018!   When we ring in a new year, it is a great time to start fresh with new goals and ambitions.  I am reminded of a quote from one of my favorite books "tomorrow is a brand new day with no mistakes in it".
For Moonflower Yoga, we are starting 2018 anew as well.   2018 welcomes in several great yoga teachers to the Moonflower Yoga staff.    We are pleased to have Danielle Meill, Jackie Lee, Rose Edelman, and Cathi Nashak join the Moonflower Yoga teaching team.   Each of these great yoga teachers bring their own unique style of yoga to the Moonflower Yoga studio.   You will learn ways to strengthen your body, become more flexible, improve balance, link breath with movement, and most importantly de-stress and take care of YOU.
As meditation is something that is important to learn, Moonflower Yoga has also added a great new class on the yoga class schedule: "Stretch and Meditate 101" with Lynn on Thursdays at 5 PM.  This gentle yoga class will help you de-stress from the day and then learn meditation tools to enable you to relax.
And to give the studio a great start to the new year, we have completed the facelift on the studio so it has a new design, better layout, beautiful colors on the walls, and new tapestries to help you feel relaxed as soon as you enter the doors.
It is our 2018 commitment at Moonflower Yoga to continue to offer great yoga classes with great yoga teachers where you receive personal attention and don't get lost in the crowd.  And we have made the studio a warm, friendly place in Bellmore, Long Island, on the South Shore of Nassau County, New York, where we also welcome students from the neighboring towns of Merrick, East Meadow, Seaford, Wantagh, Massapequa, and Freeport.   Moonflower Yoga is also a great place to learn something new in one of our fun workshops or in one of our clubs.  Check out the Moonflower Yoga Book Club, the Moonflower Yoga Mah Jongg Club, the Moonflower Yoga Needle Arts Group where you learn to crochet or knitting, and the new Women's Gathering.
So what are YOUR plans and goals for 2018?   First and foremost, it should be about taking care of YOU.  If you do not take care of you, you cannot take care of anyone else.   We often find excuses why we can't take some time for ourselves.   When we DO take care of ourselves good things happen.  We sleep better at night, and sleep is important to giving our bodies and minds the down time it needs to function better.   We reduce stress which lowers blood pressure.   High blood pressure can lead to so many diseases including heart disease, the number one killer of women in the US.   Just giving yourself a couple a hours a week of YOU time can make a big difference in how you feel physically as well as mentally and it can make you MORE productive as you have a clearer perspective.   Are you a beginner and feeling nervous about starting a yoga practice?  No worries – Moonflower Yoga offers beginner-level  yoga classes 7 days a week.  You'll see a full listing under the FAQ tab above.   Have problems reaching the floor?  Try Chair Yoga offered 3 times a week.
Yoga and meditation can help put you on a great path for 2018.   You can strengthen your body and de-stress while learning that important message of taking care of YOU.  Come try it!   You will be glad that you did and you will find yourself on the road to better health in 2018.  Happy new year, and we look forward to seeing you soon!