Moonflower Yoga feature on News 12 Long Island: One Year Later
By Nancy Weshkoff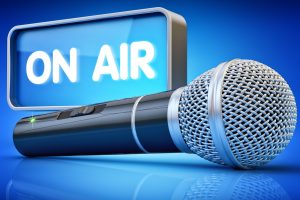 One year ago, in February 2020, Moonflower Yoga was selected by News 12 Long Island for a piece which aired about Women and Heart Health.  The piece was hosted by Shari Einhorn of News 12, and it focused on the positive benefits of yoga and meditation on heart health, particularly for women.   I was so thrilled and honored that Moonflower Yoga in Bellmore was selected for this piece amongst all the other yoga studios in Long Island, New York.
The News 12 piece featured 2 classes: one was a traditional, beginner-level yoga class.  The second one was a Chair Yoga class which I taught.   Shari joined us for the Chair Yoga class.  As a Reiki Master Teacher, I also incorporated some Reiki into the Chair Yoga class that I taught, as well as brief meditation.
The response to the piece which News 12 Long Island aired was fantastic, and it was such a great day. We were able to all be in the same room together, enjoying the practice, as well as laughing at the end and even sharing some hugs.  For those who love Bob's desserts, there was also his delicious homemade lemon lavender cake to share at the end of the filming.
If you would like to see the piece that aired on News 12 Long Island, here is the link:
http://longisland.news12.com/story/41735495/relax-and-destress-yoga-and-heart-health
We did not know at that time what lay ahead of us with the pandemic the next month.
So many of the simple things that happened that day, such as being all together in one room, not worrying about the spread of the virus, no social distancing, no mask wearing – all of these feel so alien at this point in time.
I am feeling nostalgic for that day in February when Moonflower Yoga was featured in the News 12 Long Island piece.
It is hard to imagine how much has changed in one year.   Online Zoom yoga and meditation classes are now the norm at Moonflower Yoga, as the studio doors remain temporarily closed for in-person classes.  Through Zoom, I am still able to stay connected with the Moonflower Yoga community of students, as well as the great yoga teachers who comprise the staff at the studio through daily online yoga classes via Zoom.  Moonflower Yoga was also able to switch to a live, online version of some of the great workshops, as well as the Moonflower Yoga Book Club and Moonflower  Yoga Needle Arts Group.   I am very grateful for this ability to still stay connected with the group of students and teachers who I have come to love, as well as have some fun in the online Moonflower Yoga Clubs.
I am also very grateful to Shari Einhorn of News 12 Long Island and her crew for selecting Moonflower Yoga and coming to the Moonflower Yoga studio in Bellmore to film the piece.
In addition to being grateful, perhaps, most importantly, this one-year anniversary of the News 12 piece is a reminder to appreciate every day that we have.  TODAY is the only day we can control.  As my yoga gurus before me have often emphasized, TODAY is the most important day of your life.   Enjoy and appreciate it.   Namaste.