In the Spotlight
By Nancy Weshkoff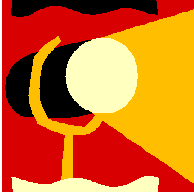 One of the things that I love about being a local business is the sense of community that you have from your fellow small business owners.   It is the small businesses that are the backbone of our country, and the income that is earned from a local business stays in the local community to help support schools, parks, etc.  
Moonflower Yoga is a member of the Bellmore Chamber of Commerce, a great organization that works very hard to support our local Long Island community.   I am pleased to advise that Moonflower Yoga was selected to be the "In the Spotlight" business by the Bellmore Chamber of Commerce for the month of January, 2014!!  Listed below is the text from our "In the Spotlight" feature. And remember if you are in the area of Bellmore, in Long Island's Nassau County, please stop by & check out one of our great yoga classes or workshops!!
 In the Spotlight:
Moonflower Yoga is proud to make its home in Bellmore.  Our classes are small, generally with a maximum of 6 students per class, which enables our instructors to provide you with personal attention.  We are fully equipped with many props, such as bolsters, blocks, pillows, and blankets, so you are completely comfortable while practicing.   Your first class is always free, which gives you an opportunity to try a class with no obligation.
Moonflower Yoga offers an interesting array of yoga classes for all ages and fitness levels.  The classes are lovingly designed to help you build strength, gain flexibility and balance, as well as reduce your stress and find inner peace.  Moonflower Yoga also offers meditation classes, as well as Tai Chi.   We love working with students who have never tried yoga before.   Moonflower Yoga owner and Bellmore resident, Nancy Weshkoff, has put many special touches into the studio to make it a warm and friendly place.   Nancy personally greets all her students welcoming them as they enter the studio.  If you would like a private one-on-one yoga session, we can create a class just for you, and Moonflower Yoga can also come to your local place of business to teach an onsite yoga class in corporate locations. 
For something new and interesting, check out the Moonflower Yoga workshops which take place on Friday evenings or weekend afternoons.    Our past workshops topics have covered varied topics such as relieving back and neck pain, astrology, women's health issues, goal setting, crystals, Feng Shui, and meditation.   We are also starting the Moonflower Yoga Book Club, which will meet once a month on a Saturday or Sunday afternoon, beginning in January.
Please stop by and visit us at 2093 Bellmore Avenue at the corner of Wilson Avenue to learn more about Moonflower Yoga.  You can also check out our user-friendly website, www.moonfloweryoga.com, which is packed with lots of photos and info, and where you can reserve a class or workshop.   Hope to see you soon!
Reflections on 2013
Written by Nancy Weshkoff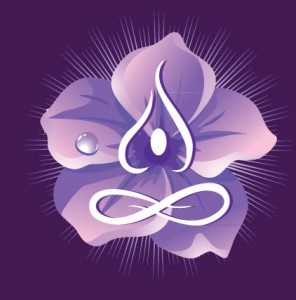 As the remaining days in 2013 start to dwindle, I have become a bit pensive as I reflect back on 2013 and what has occurred throughout the year.   
At the start of 2013, Moonflower Yoga was still in its infancy.   Since then, the studio has grown significantly.   So many students have walked through the front door of Moonflower Yoga.   A lot of these were students who never tried yoga before but were coming to Moonflower Yoga to experience their first class, and I am very proud that they chose Moonflower Yoga.  These students liked the small-class setting with personal attention, had a great yoga experience, and have become regular students of the studio.
Moonflower Yoga has accomplished many other positive things in 2013:
Our class schedule has grown to offer many options to our students so that people of all experience levels have a great place to practice.  Tai Chi and Meditation classes are amongst the newer classes.
We launched lots of interesting workshops on a variety of topics where people learned something new and had a fun evening.
Our Moonflower Yoga Picnic at Eisenhower Park was a blast, and we had perfect summertime weather.
Moonflower Yoga was the only yoga studio selected to give a yoga demo at the annual Nassau County Health and Wellness Fair.
Corporate yoga has been added to the slate of offerings at Moonflower Yoga where a Moonflower Yoga instructor goes to a local office and introduces yoga as part of a corporate wellness program.
We were able to give back to the community and help those in need with several charitable events.   Our children's storytelling workshop raised money for the Make A Wish Foundation.   The film screening on the life of BKS Iyengar helped support the Iyengar Institute which brings yoga to many.  For Thanksgiving, we helped feed 800 hungry families.   And at the at end of 2013, we collected over 60 toys for the Toys for Tots program run by the USMC which donates toys to children who would not otherwise receive a holiday present.
We had another successful weekend at the Bellmore Family Street Festival where over 100,000 people from all over came to Bellmore.
But most important of all is our relationship with our students.   I feel truly blessed each day as I greet the students arriving to attend our classes.   Watching students enter the door feeling stressed from the day, and then watching them leave at the end of a great yoga class more refreshed and at peace, brings me a sense of joy knowing that we were able to help someone feel better.   I am so grateful to the students, as well as my great staff of teachers, for making Moonflower Yoga a very special place.  I can look back on 2013 with a smile, and I know the future will be even better.  Thank you to everyone for your support!
If you are in the area of Bellmore, New York, in Nassau County on Long Island, please stop by and see us.   Join us as we launch another fabulous year!