Reflections on 2013
Written by Nancy Weshkoff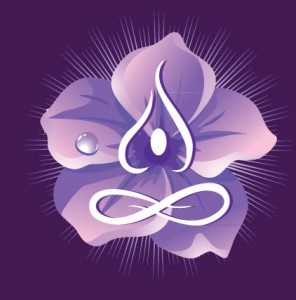 As the remaining days in 2013 start to dwindle, I have become a bit pensive as I reflect back on 2013 and what has occurred throughout the year.   
At the start of 2013, Moonflower Yoga was still in its infancy.   Since then, the studio has grown significantly.   So many students have walked through the front door of Moonflower Yoga.   A lot of these were students who never tried yoga before but were coming to Moonflower Yoga to experience their first class, and I am very proud that they chose Moonflower Yoga.  These students liked the small-class setting with personal attention, had a great yoga experience, and have become regular students of the studio.
Moonflower Yoga has accomplished many other positive things in 2013:
Our class schedule has grown to offer many options to our students so that people of all experience levels have a great place to practice.  Tai Chi and Meditation classes are amongst the newer classes.
We launched lots of interesting workshops on a variety of topics where people learned something new and had a fun evening.
Our Moonflower Yoga Picnic at Eisenhower Park was a blast, and we had perfect summertime weather.
Moonflower Yoga was the only yoga studio selected to give a yoga demo at the annual Nassau County Health and Wellness Fair.
Corporate yoga has been added to the slate of offerings at Moonflower Yoga where a Moonflower Yoga instructor goes to a local office and introduces yoga as part of a corporate wellness program.
We were able to give back to the community and help those in need with several charitable events.   Our children's storytelling workshop raised money for the Make A Wish Foundation.   The film screening on the life of BKS Iyengar helped support the Iyengar Institute which brings yoga to many.  For Thanksgiving, we helped feed 800 hungry families.   And at the at end of 2013, we collected over 60 toys for the Toys for Tots program run by the USMC which donates toys to children who would not otherwise receive a holiday present.
We had another successful weekend at the Bellmore Family Street Festival where over 100,000 people from all over came to Bellmore.
But most important of all is our relationship with our students.   I feel truly blessed each day as I greet the students arriving to attend our classes.   Watching students enter the door feeling stressed from the day, and then watching them leave at the end of a great yoga class more refreshed and at peace, brings me a sense of joy knowing that we were able to help someone feel better.   I am so grateful to the students, as well as my great staff of teachers, for making Moonflower Yoga a very special place.  I can look back on 2013 with a smile, and I know the future will be even better.  Thank you to everyone for your support!
If you are in the area of Bellmore, New York, in Nassau County on Long Island, please stop by and see us.   Join us as we launch another fabulous year!
Bellmore
Written by Nancy Weshkoff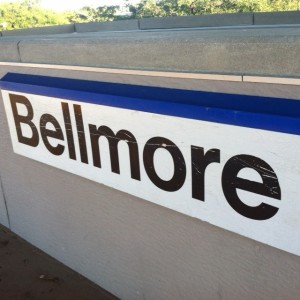 This week marks the 27th anniversary of the Bellmore Family Street Festival in Nassau County, Long Island, New York.    Over 120,000 people visited last year's Bellmore Family Street Festival.  It is incredible to see so many people travel from all over to come visit Bellmore, have fun, and enjoy this lovely Long Island town.   The town of Bellmore does a great job of organizing this amazing event with 25 square blocks of entertainment and activities.
I am proud to be a resident of Bellmore, and I am even prouder to have launched Moonflower Yoga in Bellmore over a year ago.    There is a great sense of community here, and I have been welcomed by my fellow business owners who have helped support me and have given me some great advice.    I joined the local Bellmore Chamber of Commerce, and I enjoy speaking with other Bellmore business owners at our monthly meetings and hearing what is new in their lives and businesses.
On the eve of this very special annual event in Bellmore, I am preparing the materials I need for the Moonflower Yoga booth on Bedford Avenue in the heart of Bellmore Village, and I am getting excited for what lies ahead this weekend.    If you are one of the 120,000 people who visit the Bellmore Family Street Festival in Long Island's Nassau County this weekend, please stop by and say hello to us!   We would love to speak with you about the great yoga classes and workshops that we offer at Moonflower Yoga.  
Hope to see you soon – either at the Bellmore Family Street Festival or at the Moonflower Yoga studio.
Yoga and the Nassau County Health and Wellness Fair
By Nancy Weshkoff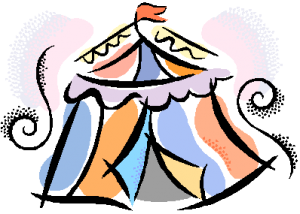 It is amazing how quickly time flies by.   The next month brings several happenings for Moonflower Yoga.    There is the upcoming Moonflower Yoga one-year anniversary celebration and the annual Bellmore Family Street Festival.    But first let's concentrate on this week.
This Sunday, August 18, 2013, from 10 AM – 4 PM Nassau County is holding its Health and Wellness Fair in the Mitchell Field Athletic Complex at One Charles Lindbergh Blvd. across from the Cradle of Aviation Museum.    This will be a great opportunity for people on Long Island to learn about healthy options to make you feel better.    I am pleased to advise that Moonflower Yoga will be participating at this Fair, and will be the yoga studio selected to provide a one-hour yoga class / demo from 3 – 4 PM at this informative event.
I am expecting that there will be some people at the Nassau County Health and Wellness Fair who have never tried yoga before.   I am excited to meet them and introduce them to some of the great health benefits that yoga can provide.   At the Moonflower Yoga studio in Bellmore, we welcome new students of all ages.   I love working with beginners.   It is inspiring for me to see the progress these students have made in just a few short months with increased strength, flexibility, and balance.    Yoga has also made them feel calmer and less stressed.  Several students have indicated that they sleep more soundly and are coping better with life's pressures since they began their yoga practice.  
If you are on Long Island, New York, this Sunday, August 18th, I hope you will stop by and say hello to us at the Nassau County Health and Wellness Fair and come to the Moonflower Yoga class / demo from 3-4 PM.   If you can't see us this weekend, you can always stop by the Moonflower Yoga studio in Bellmore.     For those who are new, your first class is free, and it is a fabulous opportunity to learn more about the health benefits of a regular yoga practice with one of our great yoga teachers.
And stay tuned for future postings about our one-year anniversary celebration and the annual Bellmore Family Street Festival.
Community
Written by Nancy Weshkoff
 As Moonflower Yoga i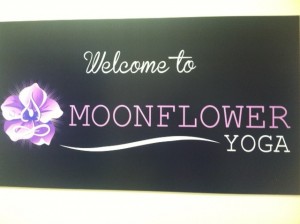 s a local business, the community around us is very important.   I am proud to be a resident and business owner in Bellmore, in Long Island's Nassau County.    Moonflower Yoga is also a member of the Bellmore Chamber of Commerce, and as a Chamber of Commerce member we support our local community and activities.    Bellmore hosts the Bellmore Family Street Festival, the largest street festival in the area, with over 100,000 visitors coming to Bellmore in September, and Moonflower Yoga will be represented once again at this fun festival.
But most of all, we are a community of people.    When things are tough, as they were last year with the devastation from Hurricane Sandy, we came together and helped each other.     When the winter snow comes, you will see people shoveling snow for elderly neighbors who need assistance.   And at Moonflower Yoga we also collected food for those who are struggling as well as holiday toys for those less fortunate.
Yoga is such a wonderful practice, and it helps you build confidence, strength, flexibility, balance, and reduces stress levels.    Sadly there are families in our community who are experiencing difficult times financially and cannot afford to pay the full price of a regular yoga class.    At Moonflower Yoga we want to offer yoga to this community of people, and we have therefore started a new "Community Yoga" class on Wednesday mornings at 10:30 AM for adults and teens.      In this new "Community Yoga" class, participants can pay whatever amount they can comfortably afford, even if that amount is less than a dollar.    Students will have an opportunity to attend a great yoga class in a beautiful yoga studio with props for support  as you learn the poses that can help you feel better.    If you would like to attend a Community Yoga class at Moonflower Yoga, you can do so by registering online on our website, www.moonfloweryoga.com.  
It so important that we support our community and the local businesses in that community.    While it can be convenient to have the giant super store chain nearby, it is the local business that is owned by our neighbors who work hard to keep the local community alive.    Come try "Community Yoga" or any of the other great yoga classes at Moonflower Yoga and help support our local community!
Is Winnie the Pooh right?
Written by Nancy Weshkoff
One of my favori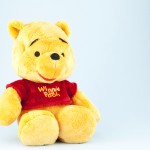 te characters is A. A. Milne's wonderful Winnie the Pooh.    Winnie the Pooh has provided some very interesting perspectives which always make me smile.    One of these is when Winnie the Pooh is discussing how the best time is often "just before".     I often think about this, and it applies to many things in life.    We love the "just before" anticipation of an upcoming event.
For me, preparing to open my new yoga studio, Moonflower Yoga in Bellmore, Long Island, has been a very exciting event filled with lots of anticipation.     Planning classes, hiring wonderful teachers, getting the space ready has been an amazing experience that I will never forget.     As if opening a new yoga studio is not enough of a challenge, Moonflower Yoga is also taking a booth at the upcoming Bellmore Family Street Festival on September 22 and 23.    There are 120,000 visitors expected over the course of the weekend, as Bellmore welcomes families from all around the area.     Planning promotional items for the Street Festival has also been fun, and it requires a sense of humor when you make "rookie" decisions as a first-time vendor.   Buying a couple hundred balloons seemed like a great idea until you remember you have to blow them all up.
Winnie the Pooh is right in that I know the time "just before" these events in September is a wonderful experience filled with excitement and anticipation to cherish.      But I also know that great things are ahead in the future too.     Fulfilling a dream of having the doors of Moonflower Yoga open to welcome students, particularly new ones who have never tried yoga before, will be fantastic for years to come.
What do you think?    Is Winnie the Pooh right?