NEW YEAR, NEW START, NEW GOALS
Written by Nancy Weshkoff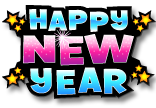 Welcome 2014!    There is something special about the start of a new year.    It gives us a chance to close the door on things that happened in the previous year and start anew.   It is a great feeling to start with a fresh slate.
As we start the new year, we often make New Year's resolutions.    Perhaps you want to become more physically fit, lose weight, change careers, etc.    Do you have an actual plan on how you are going to accomplish your dreams in 2014, or are these half-hearted resolutions?
You can accomplish your goals if you create and follow a realistic plan on how to reach your dreams.   Empty promises made on New Year's Eve are not successful.    A plan that you commit to paper with milestone steps and visualization is what is needed to help you reach your goal. 
Before Moonflower Yoga, I held senior executive positions at a major entertainment company overseeing a large staff.   There were many goals that needed to be met.    I successfully completed these by creating and following written plans of action.   I also used these same principles to help me with personal goals.
As it is the start of a new year, it is a perfect time to set your personal dreams into action.    Moonflower Yoga is hosting a great Goal Setting and Vision Board workshop on Sunday, January 12, 2014, starting at 2 PM.   During this workshop, you will be shown how to create your own personal plan of action.   After you have established your goal and plan of action, you will create a vision board with positive images to help motivate you.
If you are in the area of Bellmore, New York, on Long Island's Nassau County, please join us on Sunday, January 12th, for this fantastic workshop at Moonflower Yoga.     Let yourself soar in 2014!