Practicing Aparigraha and Giving to Others
Written by Nancy Weshkoff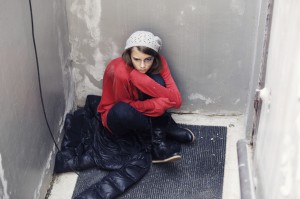 The holiday season is quickly approaching.    We are bombarded with messages about things we should purchase and special sales.   As I listen to all of this, I think about the principles outlined in the yoga sutras, the basis on which our yoga system is built.   In the "yamas" portion of the yoga sutras, one of the sutras refers to "aparigraha" which means being content with what we have and abstinence from greed.    Do we really need another handbag, tv set, game, etc., or can we be happy with what we have?
It was a little over a year ago that Superstorm Sandy hit the Long Island area.    We lost lives on that terrible day.    Many people lost their homes and possessions.   One of the lessons of Sandy is that it gave us an appreciation of what is really important – being safe and having our friends and families.    Earlier this month, a horrible typhoon hit the Philippines killing thousands of people and causing unbearable destruction.   We watch in horror at the reality that so many families have lost loved ones.  
And back here in New York, there are families who do not have enough food to eat each day or people who are homeless with no place to sleep and no food.   With the holidays coming, I also think about children and what a joyous time the holidays can be.   Yet for some, their families cannot afford food and there is no money for a small holiday gift for a child.
At Moonflower Yoga, we want to do our part to bring some joy to families in our area this year.   We have been part of an ongoing food drive, working with two of Moonflower's students, Veronica and Luther, to collect food for the hungry.   Last year the food drive yielded food for 600 hungry families.  This year the goal is to feed 800 families.   I'm proud that we have filled three large boxes with non-perishable food to help this cause.   At the same time, we are working with the US Marine's Toys for Tots program to bring a toy to a needy child this holiday season who might not receive one.   Last year we collected 50 toys for Toys for Tots, and we are looking to exceed that number this year.
Any help that you can give to a food drive, Toys for Tots, or a charity of your choice is always welcome.    I go back to the yoga philosophy of aparigraha.  Before you make a purchase, ask yourself:  "Do I really need this thing I'm buying or do I already have enough?"   If you have enough, could you instead donate a portion of that money to a worthwhile charity to help someone who is need?   The reward from knowing that you helped someone can be amazing!
From all of us at Moonflower Yoga in Bellmore, in Long Island's Nassau County, we thank you for your generosity.  
"Thoughts on Kindness"
By Nancy Weshkoff
Patanjali,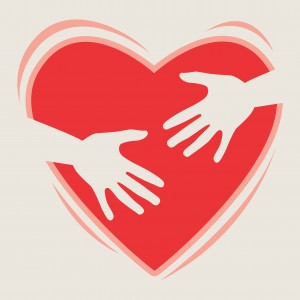 often considered the father of yoga, designed the 8-part system on which yoga is practiced.   The first of these 8 parts are entitled "Yamas", and the very first "Yama" is called "Ahimsa".   Ahimsa teaches us to practice non-violence and be kind to ourselves and others.     It is noteworthy that Ahimsa is first, well before "Asana" which is the practice of movement that many of us associate with attending a yoga class.   Why is ahimsa so important that it comes first?
As a teacher, as well as the owner of Moonflower Yoga in Bellmore, NY,  I see students every day as they come to the studio to learn and practice.     As students enter the studio, I sometimes hear negative comments such as "I'm not flexible", "I'm not strong", "I'm too overweight", "I'm too old", etc.    I always address these when I hear them.       Where is our kindness to ourselves?      It is sad that we often compare ourselves to touched-up, airbrushed images of the perfect body and try to emulate this.
It is so important that we be "present" and be the very best that we can be in that particular moment.  It doesn't matter that you are size 14 instead of size 2 or that you haven't developed enough flexibility to touch your toes.    The fact that you are in a yoga class and working towards being stronger and more flexible, learning how to breathe more fully and deeply, and sharing in a practice with others is a wonderful thing.     Be kind to yourself as you practice and focus on positive things.  
And a funny thing happens when we start to be kind to ourselves.    When we are kind to ourselves, we can then be kind to others.     Just think of the possibilities if the world experienced a little more kindness each day…