Community
Written by Nancy Weshkoff
 As Moonflower Yoga i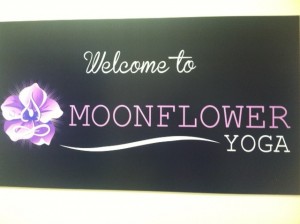 s a local business, the community around us is very important.   I am proud to be a resident and business owner in Bellmore, in Long Island's Nassau County.    Moonflower Yoga is also a member of the Bellmore Chamber of Commerce, and as a Chamber of Commerce member we support our local community and activities.    Bellmore hosts the Bellmore Family Street Festival, the largest street festival in the area, with over 100,000 visitors coming to Bellmore in September, and Moonflower Yoga will be represented once again at this fun festival.
But most of all, we are a community of people.    When things are tough, as they were last year with the devastation from Hurricane Sandy, we came together and helped each other.     When the winter snow comes, you will see people shoveling snow for elderly neighbors who need assistance.   And at Moonflower Yoga we also collected food for those who are struggling as well as holiday toys for those less fortunate.
Yoga is such a wonderful practice, and it helps you build confidence, strength, flexibility, balance, and reduces stress levels.    Sadly there are families in our community who are experiencing difficult times financially and cannot afford to pay the full price of a regular yoga class.    At Moonflower Yoga we want to offer yoga to this community of people, and we have therefore started a new "Community Yoga" class on Wednesday mornings at 10:30 AM for adults and teens.      In this new "Community Yoga" class, participants can pay whatever amount they can comfortably afford, even if that amount is less than a dollar.    Students will have an opportunity to attend a great yoga class in a beautiful yoga studio with props for support  as you learn the poses that can help you feel better.    If you would like to attend a Community Yoga class at Moonflower Yoga, you can do so by registering online on our website, www.moonfloweryoga.com.  
It so important that we support our community and the local businesses in that community.    While it can be convenient to have the giant super store chain nearby, it is the local business that is owned by our neighbors who work hard to keep the local community alive.    Come try "Community Yoga" or any of the other great yoga classes at Moonflower Yoga and help support our local community!