Products
Yoga Supplies

: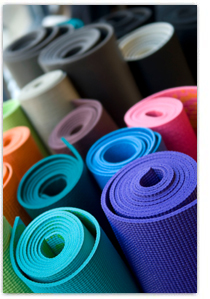 It is recommended that you have your own yoga mat. Yoga mats in a variety of fun colors and designs  can be purchased at the Moonflower Yoga studio.    We also sell hand-loomed cotton yoga blankets, each of which is unique.   Many of our students love these warm, comfortable, machine-washable yoga blankets.   Bolsters, zafu meditation cushions, yoga straps, mat bags for your yoga mat, eye pillows, and traditional yoga blocks are among the other supplies also available for sale.   Check out all these great items today!

Additional yoga supplies can be purchased from our yoga supply partner, Huggermugger.com,  by clicking here:
Wonderful Essential Oils from Young Living: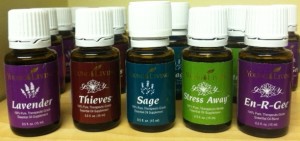 Essential oils are natural aromatic compounds found in the seeds, bark, stems, roots, flowers and other parts of plants.  They have been used in many cultures for thousands of years.   Moonflower Yoga is proud to be offering essential oils from Young Living in lovely scents such as lavender, peppermint, and sage, as well as beautiful blended oils including "Stress Away" and "Sacred Mountain".  Stop by the Moonflower Yoga studio in Bellmore (in Long Island's Nassau County) and discover these intoxicating, beautiful essential oils.  
Unique handmade items by local artisans:
Moonflower Yoga also offers additional products for sale at the studio which are lovingly handmade by local artists. Come visit the studio to learn more about these beautiful products and to purchase a special item.
Moonflower Yoga fleece hoodies:
Stay warm and cozy in these very soft Moonflower Yoga fleece hoodies, perfect to keep you comfortable in the cold-weather months.   Each hoodie is hand embroidered in Bellmore.   The hoodies come in hot pink, purple, and turquoise.   They are machine washable and very durable.  And through the end of May, 2015, these hoodies are on SALE!  Stop by the Moonflower Yoga studio to purchase one today!  

Moonflower Yoga t-shirts and tanks:
Year round logo t-shirts hand printed in Bellmore  are also available in a variety of sizes.   The crew-neck t-shirts come in rich heather purple and a lighter lilac color.  
Our popular short-sleeve t-shirts are available in a flattering v-neck style in 3 colors: purple, light gray or white.
Looking for a long-sleeve shirt?   We have some fabulous long-sleeve shirts!    These come in 2 styles:  a  unique and fun heather grey shirt for ladies with button detail around the v-neck , and a more traditional navy t-shirt in long sleeves for women or men.    
If you prefer a sleeveless shirt, we have also have some very cool tank tops in a lovely periwinkle blue color, as well as purple and aquamarine blue:
Stop by the Moonflower Yoga studio to see these hoodies, t-shirts, and tank tops in person and to select one that is perfect for you or a special person in your life.
  Floating Lotus Gear:
Moonflower Yoga is pleased to offer unique yoga mat bags handmade on Long Island.   These bags will protect your yoga mat and come in a variety of fun colors.   The bags also have a generous outside pocket to hold your wallet, cell phone, and/or keys.   Stop by the Moonflower Yoga studio to purchase one.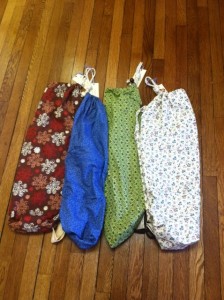 Fun and functional yoga mat bags handmade on Long Island.
Purchase a unique and fun prop: Yoga Eggs!!
Moonflower Yoga is the only yoga studio in Nassau County that offers Three Minute Eggs for sale.   Unlike traditional yoga blocks, these unique yoga eggs have a special ergonomic curvature to naturally fit the contours of the body.    For those with arthritis, these props can help protect your wrists.    Come check these out at the Moonflower Yoga studio.