Yoga and Children
Written by Nancy Weshkoff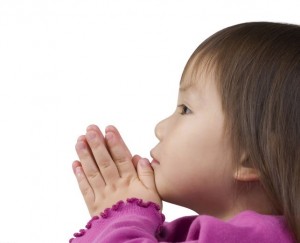 When I was a child in school, yoga was virtually unknown in New York.    How much has changed in a short period of time!    Now children are being introduced to yoga, and I think this is really fabulous.    With a greater emphasis on test scores and the importance of top grades in order to move forward with a higher education, children are having their expectations and stress levels increase.
Yoga gives children confidence, and it builds strength and flexibility.   Standing poses also help with good posture which is vital as children grow.  All of these are wonderful things for our children.    And, unlike many other activities, yoga importantly helps with both physical and mental balance.    Physically, it helps children become stronger as they learn to balance their growing bodies.   Mentally the stress of today's fast-paced world takes its toll on our children too, and they need to learn healthy tools to cope and feel better about themselves.   
It is because of this that we are adding a great new yoga class to the schedule at Moonflower Yoga in Bellmore, New York, in Long Island's Nassau County.     The new class starting in September is Toddler and Me, designed for a caregiver and a toddler to practice together.   It will be a lot of interactive fun as the caregiver and toddler will learn poses together, with each helping the other.   What a wonderful bonding experience!   The class will be taught by Vicky Seff, one of the great yoga teachers at Moonflower Yoga.  Vicky is also a mom who loves children, and she makes this class interesting and fun.    
If you would like to register for the new Toddler and Me class, or any of the other great yoga classes at Moonflower Yoga in Bellmore, Long Island's Nassau County, you can do so at any time by visiting our website: www.moonfloweryoga.com.     A special toddler in your life can be on a path of good health and confidence!