Today's Women
By Nancy Weshkoff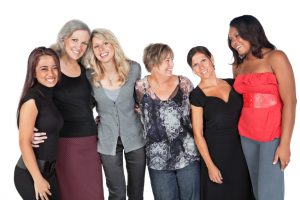 On this Mother's Day, I would like to wish a very Happy Mother's Day to the amazing women who walk through the doors of Moonflower Yoga every day.   Today's woman often faces many challenges: raising children, working full-time outside of the home in her career, keeping a healthy relationship with a significant other, and helping to maintain a household.   Because we are living longer, today's woman sometimes helps with care for their aging parents while juggling these other responsibilities.
Whew!   This can be overwhelming.    This is why it is so important to remember that you need to take care of YOURSELF first.   If you don't take care of yourself, there is no energy left to take care of the other responsibilities in your life.
At Moonflower Yoga, we have some of the best yoga classes on Long Island – all designed to help today's busy woman take some much-needed time for herself.   If you're looking to relax, our new Stress-Buster series of classes on Tuesday evenings are a great option.   We also have great yoga classes for stretching, flexibility, and balance.    If you are in the area of Bellmore on Long Island's Nassau County, come give us a visit and enjoy a relaxing hour for YOU.
And to all the amazing women out there, have a great Mother's Day!