THE NEW JOURNEY
Written by Nancy Weshkoff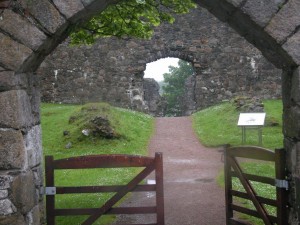 The wonderful poet, Robert Frost, wrote one of my favorite poems: "The Road Not Taken".    In this poem, he writes:
"Two roads diverged in a yellow wood,
And sorry I could not travel both
And be one traveler, long I stood
And looked down one as far as I could
To where it bent in the undergrowth.
Then took the other, as just as fair,
And having perhaps the better claim
Because it was grassy and wanted wear,
Though as for that the passing there
Had worn them really about the same,
And both that morning equally lay
In leaves no step had trodden black.
Oh, I kept the first for another day!
Yet knowing how way leads on to way
I doubted if I should ever come back.
I shall be telling this with a sigh
Somewhere ages and ages hence:
Two roads diverged in a wood, and I,
I took the one less traveled by,
And that has made all the difference."
This poem resonates deeply with me.   It was just a year ago that I reached a crossroad in my life and chose the road (for me) that was less traveled.    I made a decision to leave behind my past and open a yoga studio that was a bit different than the other studios I had encountered.    Moonflower Yoga was then born.   It was one year ago in July that I began the steps of locating studio space in Bellmore, New York,  in Long Island's Nassau County, finding great yoga teachers to join me at Moonflower Yoga, and all the million other things that need to be done to launch a new adventure.    And although the doors of Moonflower Yoga officially opened in September, 2012, it was in July, 2012, that the adventure began.
I cannot believe how quickly that year has flown by!     I feel truly blessed to have many wonderful students walk through the doors of Moonflower Yoga every day to practice yoga at the studio.    The transformation that I have seen in these students where they have gotten stronger and more flexible, gained confidence, and feel more relaxed from their yoga classes at Moonflower Yoga have been inspiring.     I very much appreciate the support that I receive from them and the great yoga teachers at Moonflower Yoga who have made the studio a success.
As the one-year anniversary of the opening of the studio doors comes in September, I will write more on this subject.   For now, I wanted to mark this important one-year anniversary of having the courage to take the road less traveled.   Perhaps you have experienced the same thing in your life: reaching an important crossroad and having to make a decision about which road to take.  Did you have the courage to take the road less traveled?