The Health Benefits of Yoga, Part 1
By Nancy Weshkoff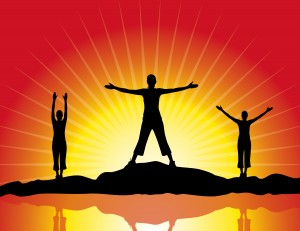 About a year ago, I had the pleasure of spending time at the fabulous Kripalu Institute where I studied "Yoga as Medicine" as taught by Dr. Timothy McCall, a wonderful doctor and devote practicing yogi.    Dr. McCall teaches worldwide, and has written a very informative book entitled "Yoga as Medicine", which outlines the many health benefits of yoga.    Dr. McCall has recently expanded his research, and has outlined 75 health conditions benefitted by yoga as demonstrated in scientific studies.    From teaching multiple yoga classes daily at Moonflower Yoga in Bellmore, in Nassau County on Long Island, New York, I have also personally witnessed health improvements from my students as a result of a regular yoga practice at Moonflower Yoga.
Listed below are a couple of the health benefits outlined by Dr. McCall.   I will write on some of the other health benefits in future blogs.     
Anxiety:
Let's face it.   We live in a fast-paced world where multiple demands are placed on us each day.  We often worry about things that haven't happened yet, regardless of our age.   Students worry about upcoming tests and their future careers, people of middle age worry about their work life, children, and finances, while the elderly may worry about health issues.   All of this anxiety can cause stress which leads to a wide variety of medical problems.  
So how does yoga help with this?    Yoga teaches us how to better cope.   In our classes at Moonflower Yoga, we emphasize living in the present moment.   Don't worry about things that haven't happened yet.   Yoga helps you to refocus your attention through movement, meditation, and deep breathing.   Spending an hour calming your mind and body has huge positive effects, reducing stress and anxiety.    
High blood pressure and heart disease:
High blood pressure leads to many serious medical problems including heart attacks, strokes, and kidney failure.    Heart disease is the number one killer of women in the US.
Yoga has been found to help with this in many ways.   It reduces stress levels.   A regular yoga practice also helps to thin the blood, and blood clotting is a major factor in heart attacks and strokes.    Yoga has also been found to reduce the levels of LDL ("bad" cholesterol).
There are so many wonderful ways that yoga can help you feel better!   Come try a great yoga class at Moonflower Yoga in Bellmore, in Nassau County's Long Island, and discover some of these for yourself.