Reaching a Milestone
By Nancy Weshkoff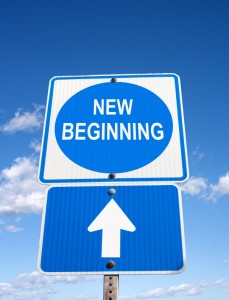 August, 2015 is a personal milestone year for me.   I am leaving one decade behind and starting a new one.   And while that is a bit scary – and exciting – it is also an opportunity for reflection.
I am so very blessed to be doing something that I love in life. If you had asked me at the start of the previous decade, when I was on a fast track in corporate America, what I would be doing at the end of the decade, I would not have predicted owning my own yoga studio.   Yet, here I am, on the verge of celebrating a 3-year anniversary for Moonflower Yoga.
One of my favorite sayings is that "everything happens for a reason".   When life in corporate America came abruptly to an end with the sale of the company, it put me on a different path. Helping me to decide what to do next was my yoga practice and meditation.   And through that process, I chose the path of becoming a yoga teacher and opening Moonflower Yoga.
The journey of creating Moonflower Yoga has resulted in meeting so many wonderful people in my life.   I am eternally grateful for the students who choose to come to a yoga class or workshop at Moonflower Yoga each week, as well as the great group of yoga teachers who share their love of teaching with the students.   I am also grateful to the friends and family who support me.
And, so now, here is the next decade of my life with a brand new slate of possibilities. I am looking forward to seeing what this next decade brings.  
If you are in the area of Bellmore, on Long Island's south shore of Nassau County (New York), please stop by and say hello!   It is always nice to meet new people on my continuing journey into my next decade.