My Favorite Essential Oils
By Nancy Weshkoff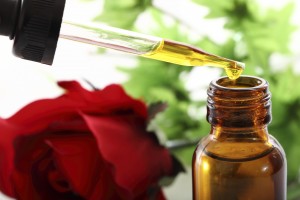 What are essential oils?  Essential oils are natural aromatic compounds found in the seeds, bark, stems, roots, flowers & other plant parts. Essential oils have been being used for thousands of years to support wellness of the mind, body & spirit.  Moonflower Yoga has a wonderful variety of essential oils for sale from Young Living, a leader in high-quality, therapeutic quality essential oils.    Essential oils can be useful for so many things including:
Help you feel calmer and more relaxed
Opening up the nasal passages to reduce sinus congestion
Cleaning and disinfecting
Giving you a boost of energy
Increasing spiritual awareness
At Moonflower Yoga, my yoga teachers and I offer each student an essential oil to apply before they begin their yoga class.  It is a great way to help you feel centered and relaxed.   Essential oils are fabulous for use before meditation.  We also diffuse essential oils at the Moonflower Yoga studio which sets a wonderful mood as soon as you walk in the door.
I love so many of these great essential oils.   I've decided to pick a few of my favorite ones that I would like to share:
Stress Away: The name says it all!   This beautiful essential oil which is a blend of copaiba, lime, cedarwood, vanilla, ocotea, and lavender just instantly helps me to feel calmer and more relaxed.   I especially love the touch of vanilla added to this blend.
Lavender: One of the most versatile essential oils.   Its lovely scent instantly relaxes you.  Some students like to apply a tiny drop to their third eye (the space between the eyebrows) to help them sleep better at night.  It can also help with certain skin problems, such as acne, as well as provide some relief from respiratory issues.   Because Young Living essential oils are pure, we use the Young Living lavender oil in some of the desserts made at the studio, and they are yummy.
Peppermint: This essential oil is so invigorating and great to use if you are feeling tired and need a boost of energy!   If my nasal passages are a little congested from the winter cold or from spring allergies, breathing in peppermint helps relieve nasal congestion.   It can also support good digestion.  We use peppermint in many of the desserts served at the Moonflower Yoga studio.  Anything with peppermint and dark chocolate is heavenly!
Citrus Fresh: I love this clean blend of orange, tangerine, grapefruit, lemon, mandarin, and spearmint.  It is a great essential oil to use first thing in the morning when you need a pick me up to get your energy going.   It is also a great air purifier providing your environment with a fresh scent.
If you'd like to try one of these beautiful essential oils, or several other amazing Young Living essential oils, come to a yoga class at Moonflower Yoga.   We are located in in Bellmore, in Long Island, New York's Nassau County.  You'll feel wonderful from the great yoga class and leave the studio with a beautiful fragrance from a lovely essential oil.   To learn even more about essential oils, join us on Saturday, May 7th for a fabulous Discover Essential Oils workshop at Moonflower Yoga, where you will learn the basics about 12 lovely essential oils (including those listed above) and make 2 fun Mother's Day gifts using essential oils which you will take with you.  You'll have a blast!    If you'd like to have a great essential oil to keep at home, we have a great variety of essential oils and essential oil products for sale at the Moonflower Yoga studio.   You will love the many ways in which you can enjoy your essential oil.