A Special Place
Written by Nancy Weshkoff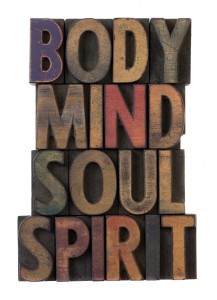 When I formed Moonflower Yoga in 2012, I wanted the studio to be more than just a place where people learned yoga postures.    It was important to me that the studio also have a feeling of community where people could come together and share and support each other.    Moonflower Yoga has been a success in both of these areas:  The great yoga classes that we offer have enabled people of all ages and fitness levels to enjoy the wonderful benefits of yoga.    Moonflower Yoga also has a community of like-minded people who have helped and supported each other, have contributed to charitable drives, and who have fun learning new things together through our workshops and the Moonflower Yoga Book Club.
What has also happened is that Moonflower Yoga has become a special place for spiritual development.   Through some of our great teachers, such as Connie and Chris, they have introduced us to ways to explore our spirituality and souls.   And as that happens, people are becoming more at peace.    They are supporting each other when things are challenging but they also share laughs as well.    And when I sit quietly at the studio in between classes, I can sense a wonderful energy at the studio.  
If you haven't yet visited Moonflower Yoga in Bellmore, New York, in Nassau County (Long Island), come give us a try!   Your first class is free.    Learn something new and join the growing community of people who have helped make Moonflower Yoga a special place.