Welcome To Moonflower Yoga !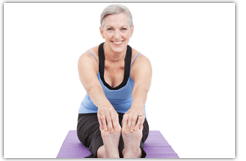 If you are wondering "where can I take a great yoga class in Bellmore, Merrick, Wantagh, East Meadow, or Seaford", you have come to the right place with Moonflower Yoga! Moonflower Yoga is a locally-owned yoga studio in Bellmore, Long Island (Nassau County), offering an interesting variety of yoga classes to individuals of all ages and skill levels.   There are NO membership fees, and there are NO annual contracts to sign at Moonflower Yoga.   You can simply enjoy a single yoga class and see how you like it by selecting the yoga class of your choosing from the "Schedule" tab and following the simple registration steps.
We currently offer 13 weekly online yoga and/or meditation Zoom classes which are perfect for new students, beginners, or those seeking a gentle practice which you can safely enjoy from the comfort of your living room.    The yoga styles at Moonflower Yoga range include hatha yoga (great for an overall yoga practice), vinyasa flow, yin yoga, chair yoga (excellent for those who have difficulty coming up/down from the floor), and restorative yoga.  Looking for some inner peace and/or meditation?  Our online "Relax and De-Stress with Guided Meditation" on Monday nights at 7 PM is a great choice. There are also great workshops you could consider.  Have difficulty reaching the floor?  There are online Chair Yoga classes on Tuesdays at 12 noon with Nancy or Thursdays at 12 noon with Vicky.  Are you concerned about bone loss, post menopause?  Try our "Yoga for Bone Health" class with Lynn on Thursdays at 515 PM to help strengthen your bones through weight-bearing poses.  The "Descriptions" tab above provides more details on each class.  The "FAQ" tab will give you info on how to register for an online yoga and meditation classes.  The "Schedule" tab has the full monthly offerings and be sure to look for the "(B)" symbol next to the class title to determine which classes are appropriate for beginners.
How about trying something fun and different?  We also offer great workshops where you can learn something new.  We currently have fabulous ONLINE workshops through Zoom available for you to try from the comfort of your home.  Click on the "Workshops" tab for further info.   These currently include a fun, online In the Kitchen with Bob cooking workshop where you learn plant-based cooking ideas preparing a meal in your home at the same time we are preparing the meal online and giving you cooking tips.  Moonflower Yoga also has a lovely monthly online guided meditation evening via Zoom with Bhante Sujuatha, a 30+ year Buddhist Monk, who is singularly focused on adding more love in the world and who teaches loving-kindness meditation to people around the globe.  There is a de-stressing monthly Yoga Nidra (deep sleep relaxation) evening on the last Wednesday evening of the month with Jackie which you can attend while reclining at home.  Moonflower Yoga also offers hybrid yoga workshops which are simultaneously in-person events and available online as you learn ways to improve and deepen your practice.

We also have 5 great Moonflower Yoga Clubs where you can make new friends and have tons of fun. Join us online for the Moonflower Yoga Book Club, the Moonflower Yoga Needle Arts Group (where we crochet or knit), or the Women's Gathering Group.  The Moonflower Yoga Mah Jongg Club was on hold during the coronavirus period and has returned to the schedule for in-person fun at the Moonflower Yoga studio.   And stay tuned for the return of the Moonflower Yoga Canasta Club.  Click on the "Club" tab above for additional info, and you can register for these activities from the "Schedule" tab above. 
Moonflower Yoga also offers Reiki Level One, Level Two, Level Three/Master Practitioner training, as well as Reiki Master Teacher training, and Reiki Healing Circles.  Click on the "Reiki" tab for the next date. Reiki is a wonderful way to find some inner peace, and Reiki is now being used by leading medical institutions as an alternative therapy.  The Reiki training programs will be returning shortly to the schedule and were on hold during the pandemic.
Would you like to have a fun lunchtime yoga class in your local, nearby office?  When the coronavirus period is behind us, a Moonflower Yoga instructor can come to your local office to teach a great Corporate Yoga class at your place of business and help melt away midday muscle stress. 
Call us today or visit the studio to learn more about the classes, workshops, and services that Moonflower Yoga offers!!
Testimonials
"Finding and taking classes at Moonflower Yoga is one of the best gifts I have given to myself.  Instructors are knowledgeable, warm, nurturing and provide this yoga beginner with much needed support and guidance in an intimate, small class size setting.  Classes here cannot be compared to those offered at neighborhood gym, where in my experience, the focus is on physically getting fit. The focus that I have found here is more spiritual in nature, with an emphasis on the mind and body and this combination has made an incredible difference for me in terms of emotional health and well being. I leave each class feeling relaxed, happy,  soothingly energized and motivated to care for myself and to get in stronger physical shape. Yoga participants are all down to earth and welcoming – this is the place where the yoga family gathers together and I look forward to each celebration."
– Leslie S.
"Three years ago, I decided to return to taking yoga classes as I felt that I had gone as far as I could on my own. I was however concerned having some residual coordination issues following a stroke. It was important that I find a place where yoga class was not a competition and where I could learn and grow in my practice. Moonflower Yoga is that place! From my first class, to date there has never been pressure to "perform", instead the skilled and dedicated teachers provide gentle guidance and encouragement. The small class sizes and intimate space permits for a close student teacher relationship. The studio offers a wide variety of classes from restorative classes and mediation, chair yoga,  vinyasa flow,  Reiki, as well as interesting and informative workshops. It has been a privilege to take advantage of all this studio offers and the growth and impact on my practice has been an amazing journey. There is something good for everyone at Moonflower Yoga and I recommend the studio to anyone looking to find a special place to learn and practice yoga."
– Carol Procopio
"I am very thankful to have found Moonflower Yoga.  Nancy Weshkoff, the owner of Moonflower Yoga, is absolutely wonderful in every way.  She has made her yoga studio into a place of comfort, peace, love and friendship.  Nancy sees her students as individuals with different needs, feelings and concerns; and she treats everyone with a warm heart and extreme kindness.  All of the yoga instructors I've met and worked with at Moonflower Yoga share Nancy's ideals of making their students feel comfortable and safe.  As skilled teachers, they lead their students by showing how a particular movement or pose is executed, along with carefully worded directions and; sometimes, a gentle hand to guide us.  From my experience, the instructors' main focus is to see that their students enjoy the gifts of better health and well being they themselves have achieved by practicing yoga, meditation, relaxation and breathing exercises.  Moonflower Yoga offers many types and levels of classes; and there's a class (or classes) for anyone who wants to become more agile, improve their balance and become more emotionally and mentally secure–as I have. Moonflower Yoga also offers a variety of workshops including a book club, Mah Jongg, crocheting, Reiki and more–at which you can learn a new skill while socializing and having fun, too.  I sincerely recommend Moonflower Yoga to anyone who is searching for inner peace, better health and happiness."
– Mary S.
"I highly recommend Moonflower Yoga! About 2 years ago, having never done yoga before and a bit intimidated to try it, I decided to try. I am SO GLAD I chose Moonflower. Nancy is a wonderful teacher and made this beginner feel great. My back issues have gotten so much better, not to mention my mind. All of the classes I've tried have been great, and all of my fellow classmates are so nice! Nancy is so caring and takes the time to work with you to practice correctly and safely. If you are a beginner like me and looking for a Yoga practice that won't overwhelm you, Moonflower is the place to go. There are classes from beginner to advanced as well as other activities. Give it a try, you will love it!"
– Jenn Busking
"I highly recommend Moonflower Yoga.  I have been going to classes both in person and on Zoom for about three years now. The staff is very professional, kind and accommodating. There is a wide range of classes for everyone. If you want to feel relaxed and calm, go to Moonflower Yoga."
Michele C.
"Moonflower Yoga is a special place. It is more than a Yoga Studio.  You can participate in workshops, such as vegan cooking or learning about Chakras. You can join a book club or learn to play Mah Jongg.  Moonflower is all those things and more.  It is a welcoming environment.   The teachers are very sensitive to individual needs, as well as being informative and knowledgeable about the practice.  The owner Nancy makes people feel at ease and part of the Moonflower family. It is a good for beginners or any level of practice.  Take a class, I'm sure you will be happy you did."
– Ann Kaprat
"The best yoga experience especially for someone just starting out and looking for a great way to help bring balance into their lives. I highly recommend this studio. The instructors are great and the classes are offered at times that easily fit many busy work/home schedules."
– Ann Caruso
"I have been going to Moonflower Yoga for nearly three years and it has literally changed my life. I knew from the moment I first walked through the doors that Moonflower Yoga was a special place. It is a community where one can learn and practice yoga with some terrific instructors, learn about meditation and other yoga related topics, join a book club, play Mah Jongg, join knitters and crocheters and make new friends.  Moonflower Yoga is just a wonderful place to enrich your life."
– Marjorie Karlin
"So happy that I found Moonflower Yoga!  The small classes and wonderful instructors made yoga a wonderful addition to my retired life.   Classes were paced appropriately for a beginner and then always offered ways to challenge myself. The flexibility, strength and balance, mentally and physically, that I have gained amaze me each day.  I have made many new friends at Moonflower and joined in numerous workshops and clubs.  Moonflower is a unique place and you soon become part of a family!"
– Pat G.
"Moonflower Yoga and its owner, Nancy Weshkoff, embody all I hoped for in a practice.  Classes are small, expertly led and monitored, and are available in many different styles. Thanks to Moonflower Yoga, I have tried and loved many different styles of yoga I have never been exposed to before, and have been able to do this all in one studio!   Nancy's style of teaching is focused and hands-on, with gentle suggestions and corrections that assure me I am building a solid foundation for what I know will be a life-long practice.  In that, Moonflower Yoga is the both the perfect place to begin- and grow- a yoga practice.  One is never lost in the crowd here.   Beyond the excellent teaching and classes, Nancy has built a warm, caring community that welcomes all with open arms.  I have never hesitated to attend any of the studio's fascinating special events, even if I were going alone.  Knowing I would always feel comfortable even if I knew no one, has helped me widen my knowledge in many different and interesting areas, and I've built new friendships along the way.   Moonflower Yoga is not just a yoga studio- it is a place that mirrors in its warmth, cleanliness, and spirituality everything one could ask for in a yoga practice."
– Dian Z-M
"I have been a student at Moonflower Yoga shortly after it opened, which is almost three years ago. I started my yoga practice with Nancy, who happens to be the owner. Her beginner classes are an awesome way to start if you've never practiced yoga before. In addition to taking classes with Nancy, I have also grown to love the many other classes offered at Moonflower. There are many teachers who teach different types of yoga and I have nothing but love for each of them. I have a very stressful job, and my yoga practice has taught me to "BREATHE" and let the negative energy go.  The classes are small, so I guarantee you will get the personal attention needed first timers. I look forward to meeting you soon!"
– Debbie M.
"Moonflower Yoga is a wonderful studio! I genuinely look forward to my yoga sessions for body, mind, and soul!  Great place.  🙂 "

–Mary Clare M.
"Moonflower Yoga is an experience unlike any other yoga studio I have been to, and in the best way possible. Nancy Weshkoff, owner of Moonflower Yoga, has created a beautiful, homey, and comfortable environment for people of all ages to practice yoga. If you have ever taken a class and felt uncomfortable, like you were doing something wrong, or that yoga wasn't for you, rest assured Moonflower Yoga is the complete opposite experience. Classes are small and Nancy will notice all of your movements to make sure you are doing the pose right. A class will leave you feeling refreshed and ready to take on the week ahead!"
– Nancy B.
"Moonflower Yoga is a boutique yoga studio that feels like an oasis of peace and Zen.  The atmosphere is beautiful and welcoming.   Nancy (the owner and principle yoga instructor) is a wonderful teacher that helps ease you into the class and evolve with it, even if you are new to yoga.   She's genuine, real, and truly passionate about her students.  The classes are small, which gives her and the other teachers an opportunity to have a hands-on approach and pay much closer attention to you as a student.  You won't regret taking a class here, really!"
– Jovanka C.
"I am so happy my husband and I attended the Bellmore Family Street  Festival.  It was my introduction to Moonflower Yoga.  I am 76 years old and have been taking yoga classes for about ten years but never have I enjoyed a class more than my 10:00 am class on Thursdays.  It is so professional, so concentrated and, yet, so relaxing.  I feel like a new person every Thursday at 11:15.  Thank you so much for such a wonderful experience that is so helpful to my feeling healthy and peaceful each week."
– Maryellen H.
"I thoroughly enjoy Nancy's yoga classes. I know that her knowledge of the asanas and anatomy, combined with her compassion and joy of teaching, will always provide me with a satisfying class in a nurturing environment."
– Christine S.