Welcome To Moonflower Yoga !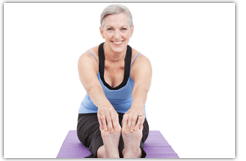 If you are wondering "where can I take a great yoga class in Bellmore", you have come to the right place with Moonflower Yoga! Moonflower Yoga is a locally-owned yoga studio in Bellmore, Long Island (Nassau County), offering an interesting variety of yoga classes to individuals of all ages and skill levels. Our classes range from easy, gentle Beginner classes for the new student to our Saturday Flow and Move & Stretch class for those seeking a more challenging practice.  Looking for some inner peace?  Our Candlelight Restorative class, Meditation classes, or our monthly IET/Angel Healing class or Sound Healing Gong class are all great ways to release stress and feel relaxed and renewed.  How about trying something fun and different?  Check out our great Kundalini Yoga classes or our Tai Chi class which is wonderful for people of all ages to gently move while building flexibility.    Moonflower Yoga provides a small class setting with great yoga teachers who are there to help you grow and improve. We also offer fascinating workshops where you can learn something new and exciting.  Click on the "Descriptions" tab above for the latest class and workshop info, and you can register for any available class or workshop from the "Schedule" tab.  And, if you are looking for a private yoga class, Moonflower Yoga has private yoga instruction available at the studio where we work 1:1 on your individual needs.  Would you like to have a fun lunchtime yoga class in your local office?  A Moonflower Yoga instructor can come to your local office to teach a great Corporate Yoga class at your place of business and help melt away midday muscle stress.  Call us today or visit the studio to learn more about the classes and services that Moonflower offers!!
Testimonials
"Moonflower Yoga and its owner, Nancy Weshkoff, embody all I hoped for in a practice.  Classes are small, expertly led and monitored, and are available in many different styles. Thanks to Moonflower Yoga, I have tried and loved many different styles of yoga I have never been exposed to before, and have been able to do this all in one studio!   Nancy's style of teaching is focused and hands-on, with gentle suggestions and corrections that assure me I am building a solid foundation for what I know will be a life-long practice.  In that, Moonflower Yoga is the both the perfect place to begin- and grow- a yoga practice.  One is never lost in the crowd here.   Beyond the excellent teaching and classes, Nancy has built a warm, caring community that welcomes all with open arms.  I have never hesitated to attend any of the studio's fascinating special events, even if I were going alone.  Knowing I would always feel comfortable even if I knew no one, has helped me widen my knowledge in many different and interesting areas, and I've built new friendships along the way.   Moonflower Yoga is not just a yoga studio- it is a place that mirrors in its warmth, cleanliness, and spirituality everything one could ask for in a yoga practice."
– Dian Z-M
"I have been a student at Moonflower Yoga shortly after it opened, which is almost three years ago. I started my yoga practice with Nancy, who happens to be the owner. Her beginner classes are an awesome way to start if you've never practiced yoga before. In addition to taking classes with Nancy, I have also grown to love the many other classes offered at Moonflower. There are many teachers who teach different types of yoga and I have nothing but love for each of them. I have a very stressful job, and my yoga practice has taught me to "BREATHE" and let the negative energy go.  The classes are small, so I guarantee you will get the personal attention needed first timers. I look forward to meeting you soon!"
– Debbie M.
"Moonflower Yoga is an experience unlike any other yoga studio I have been to, and in the best way possible. Nancy Weshkoff, owner of Moonflower Yoga, has created a beautiful, homey, and comfortable environment for people of all ages to practice yoga. If you have ever taken a class and felt uncomfortable, like you were doing something wrong, or that yoga wasn't for you, rest assured Moonflower Yoga is the complete opposite experience. Classes are small and Nancy will notice all of your movements to make sure you are doing the pose right. A class will leave you feeling refreshed and ready to take on the week ahead!"
– Nancy B.
"Moonflower Yoga is a boutique yoga studio that feels like an oasis of peace and Zen.  The atmosphere is beautiful and welcoming.   Nancy (the owner and principle yoga instructor) is a wonderful teacher that helps ease you into the class and evolve with it, even if you are new to yoga.   She's genuine, real, and truly passionate about her students.  The classes are small, which gives her and the other teachers an opportunity to have a hands-on approach and pay much closer attention to you as a student.  You won't regret taking a class here, really!"
– Jovanka C.
 "I am so happy my husband and I attended the Bellmore Family Street  Festival.  It was my introduction to Moonflower Yoga.  I am 76 years old and have been taking yoga classes for about ten years but never have I enjoyed a class more than my 10:00 am class on Thursdays.  It is so professional, so concentrated and, yet, so relaxing.  I feel like a new person every Thursday at 11:15.  Thank you so much for such a wonderful experience that is so helpful to my feeling healthy and peaceful each week."
– Maryellen H.
"I thoroughly enjoy Nancy's yoga classes. I know that her knowledge of the asanas and anatomy, combined with her compassion and joy of teaching, will always provide me with a satisfying class in a nurturing environment."
– Christine S.