Being Grateful
by Nancy Weshkoff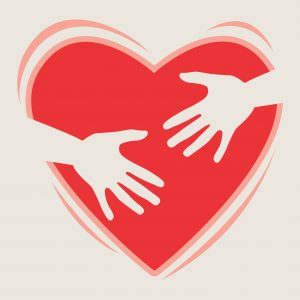 I wrote this blog previously during Thanksgiving week   The sentiments expressed in the blog are still true, and I encourage all of you to take a moment to count the blessings in your life.   Doing so can help you realize how amazing each day that we spend on this earth can be.    Here is the blog, and I wish you all a very happy Thanksgiving!
As we celebrate Thanksgiving this week, I am taking a moment to pause & think deeply about the holiday.    If you look at the media blitz around us, you would assume Thanksgiving is about shopping for items you probably don't need at discount prices.   Stores are opening earlier and earlier, and this often means families spend less time together as they rush to get to the mall.  What happened to this wonderful holiday with its family traditions?
Instead of the craziness of shopping, I am instead listing a few things in my life for which I am very grateful:
I am grateful for the many students who walk in the doors of Moonflower Yoga to attend a yoga class.   It is such a blessing to have them at the studio each week, getting stronger, feeling better, and sharing a part of their lives at Moonflower Yoga.   I love meeting each person as they walk in the door and catching up with them each week.  Thank you to all of you who have made Moonflower Yoga a success.
It was 6 years ago this month that my life changed forever with the news that my job in corporate America was coming to an end with a forced layoff.    Although that news was devastating at the time, it gave me the opportunity to try something new that I always wanted to do.   Moonflower Yoga was born as a result of that, and I am grateful that my life changed for the better.   As Gandhi very wisely said: "Be the change that you wish to see in the world".
Making a life change would have been very challenging if it wasn't for the support of my husband, Bob, who has been my rock for the last 40+ years.   Bob, together with friends and family, supported me and Moonflower Yoga, and I am very grateful for their love and support.   And Bob's delicious, homemade desserts at our workshops, events, and Moonflower Yoga Book Club & Moonflower Yoga Needle Arts meetings bring a smile to everyone's face.   And now Bob is offering his own vegan and gluten-free cooking workshops at Moonflower Yoga.
Moonflower Yoga has great yoga teachers who work alongside of me each week and bring their love of teaching and helping people to Moonflower Yoga each week.   I could not run the studio without them.   And there have been wonderful workshop presenters as well, who have taught us some very interesting things that we didn't know before and helped us learn something new.   We now have Reiki training at Moonflower Yoga taught by Connie helping to bring healing to people, as well as IET/Angel healing training taught by Chris.  I am grateful to all of the great instructors and workshop presenters for making Moonflower Yoga a special place.
I am grateful to my hometown of Bellmore, Long Island, in New York's Nassau County.   I have been welcomed in the town, and it has been awesome to establish my business roots here as well as my home roots.
I am grateful to my yoga teachers who helped me discover the wonders of yoga many years ago.    Yoga has been my rock when things were stressful, and now it has become my life.    It all started with attending my first yoga class, and it grew from there.   Yoga can help you too!
What are you grateful for this holiday season?    Take a moment to reflect on the blessings in your life.   You will feel inspired!   Have a wonderful holiday.
Coping with Stress
By Nancy Weshkoff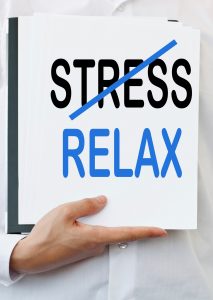 Life can be tough.    You may find yourself in a situation where you are caring for children, in addition to aging parents.    Employers are demanding more from employees, and with electronic media, jobs that were previously 9-5 are extending past this, as you may be expected to be checking and responding to emails in the morning or in the evenings.   Teens and young adults find pressure from social media.   Children are feeling stressed from rigid testing requirements.    Yikes!
Stress has negative effects on our health.   It contributes to high blood pressure and heart disease.   Heart disease is the number one killer of women in the US.   Stress has also been linked to other health issues.    We need to find healthy ways to cope with stress.
At Moonflower Yoga in Bellmore, we have instituted a great, new program to help you cope with stress.   On Tuesday nights at 7:30 PM, we have a "Stress Buster" group of classes, with each class designed to help you feel more relaxed and calmer.   These classes range from meditation with mesmerizing singing bowls or guided meditation while comfortably seated in a chair, IET/angel healing where you can learn to work with the healing angels, a Reiki healing circle where you receive a relaxing Reiki treatment while reclining on a massage table, a candlelight restorative class to help you stretch and deeply relax with bolsters and blankets to support you, etc.   Our great yoga and meditation teachers have designed these fabulous classes to help you feel calmer and relaxed, putting you on a path to good health.
If you are on the south shore of Long Island, in Nassau County (New York), come try one of these great yoga, meditation or specialty classes in our Stress-Buster series.   Discover the calmness that comes from these relaxing classes!
NEW YEAR, NEW BEGINNINGS
By Nancy Weshkoff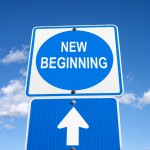 There is something very special about the new year.   It is a time for new beginnings.   One of my favorite authors is Lucy Maud Montgomery who wrote the wonderful "Anne of Green Gables" series of books.   In this series, Anne Shirley made this comment after having a not-so-good day: "Tomorrow is a brand new day with no mistakes in it."   How true!   If there were some things in 2015 that didn't turn out as planned, just say goodbye to that, and turn the page to 2016.   It is a brand new year!
One of the best things to do for 2016 is to take care of YOU.   If you don't take care of yourself, you cannot take care of the others in your life who may need you – children, elderly parents, spouse, your boss and co-workers, friends, siblings, etc.
At Moonflower Yoga, we have a great selection of yoga and meditation classes where you can take care of you.   In just one hour you can de-stress, learn to take some deep, cleansing breaths to remove tension, and engage in physical activity designed to help you become stronger, more flexible, and improve balance.   If you are afraid to take that first step, don't be!   Everyone is welcome and greeted who walks through the door.   Our class sizes are small and semi-private in nature (with generally no more than 6-8 students per class).   We have great yoga teachers who will pay attention to you and help you with alignment and feeling comfortable. There are many props at Moonflower Yoga to support you.  If you have difficulty with a standing class, we have Chair Yoga on Tuesday mornings where you'll get a great workout and feel amazing while seated in a chair.   Or come to a Tuesday meditation class and find some inner peace and relaxation.
Make 2016 a year in which you learn something new. You can join us for the Moonflower Yoga Needle Arts Group where you will learn how to knit, crochet, or quilt, or try the Moonflower Yoga Book Club and go on a wonderful journey with a fascinating book.   There are great workshops on the schedule to start 2016 including a Feng Shui workshop to learn how to situate items in your environment to get the best energy flow, the Ayurveda workshop where you discover your "dosha" type and learn how following the lifestyle for your dosha can help you reduce stress, feel better and sleep better.   Or learn a wonderful healing energy such as Reiki in our Reiki training sessions or Reiki Healing Circle. Discover essential oils and how they can fill your home with aromatic bliss while also providing other benefits, and learn to make homemade, organic gifts using essential oils.   Most importantly, you can feel relaxed while meeting new people and making new friends in one of our great workshops, training sessions, or events.
Here is to 2016 and its new beginnings!   If you are on Long Island, New York, in Nassau County, come give Moonflower Yoga a try in the town of Bellmore.   We would love to help you start the new year with a great beginning!
Calming and Healing Your Spirit
Written by Nancy Weshkoff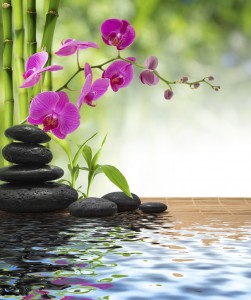 Life brings us many challenges.    The strain, tension, and stress can weigh down upon us.    It is so important that we take a break from these challenges and take care of ourselves.   Doctors all agree that stress is one of the leading causes of diseases.   You CAN do something to help relieve your stress.
Moonflower Yoga is proud to announce a new series of classes on Wednesday nights at 7:30 PM.  The new series is entitled "Calming and Healing Your Spirit".    During each one-hour class, you will learn and experience a de-stressing activity to help bring you inner peace.   In our first class on February 5th, Anthony and Mindy of Happy and Healthy Now, will lead a Reiki Healing Circle. Reiki is a fabulous way to release negative energy.   In our second class on February 12th, Chris will teach you "Tapping" (Emotional Freedom Technique), a wonderful tool that you can self-administer to help remove negative reactions to certain situations or people.    Members of our military are using "Tapping" to help them with the after-effects of combat duty.   In our third class on February 19th, Connie will lead you into a deep meditation, as you recline on the ground nestled in warm blankets, with soft candlelight, and leave your worries behind.    In our fourth class on February 26th, there will be a special evening of Moonflower Yoga's very popular Candlelight Restorative class, as you melt away stress while comfortably supported on bolsters, blankets, and pillows.    Our March classes will include a lovely Chanting class on March 19th led by Diane, with more classes to be announced shortly.
I hope you can join us for these wonderful Wednesday evening Calming and Healing Your Spirit classes at Moonflower Yoga.   Whichever class you choose, led by one of our great teachers, you will feel more relaxed and renewed from an amazing de-stressing class.   We could all use some more relaxation!!!   If you are in the area of Bellmore, Long Island, in Nassau County, New York, come give this a try.   You'll be glad that you did.